7 Organic Body Washes Perfect For Sensitive Skin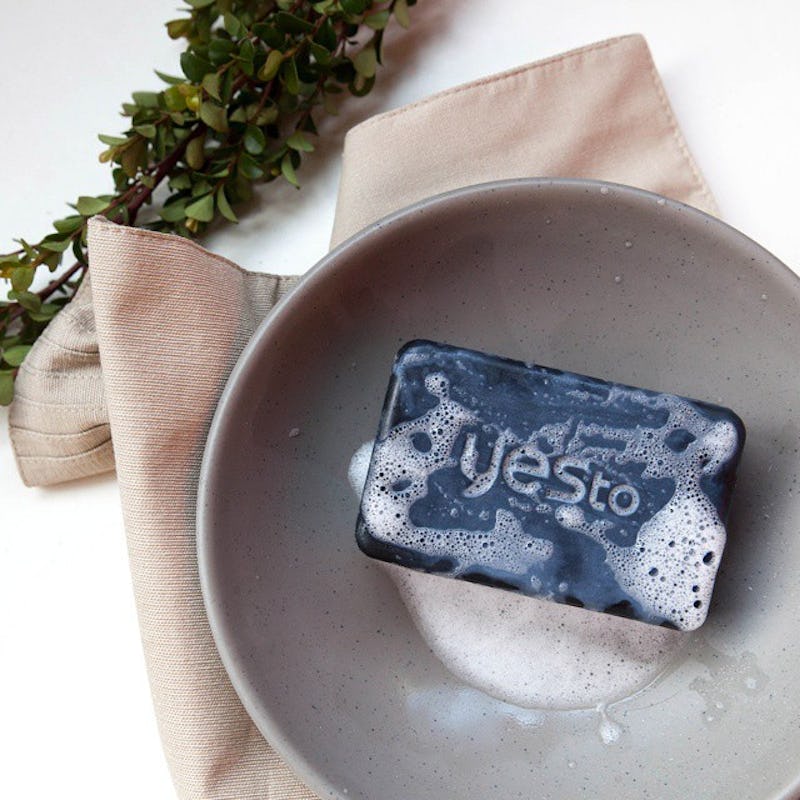 Cool weather often means dry skin, but there are ways to still feel squeaky clean without robbing your body of the oils it so desperately needs as temperatures start to wind down. If your skin is like mine (meaning crazy sensitive and dries out easily), I recommend exploring these organic body washes that are moisturizing, gentle, and work damn well. While each one has its own unique qualities, all of them standout as being rockstars for cleansing without drying.
Chapped lips in cool weather are unpleasant yet manageable, but rashes, itchy skin, and a flaky scalp on top of dry lips? No, thank you. At one point last year, my skin was getting so dry I was tempted to just cut hot showers and body wash cold turkey, but that resolution only lasted until I had to shower again. Fortunately, being willing to change up my body wash game (and reduce my shower temp and time as much as possible) kept my skin nourished and hydrated on even the coldest days.
Additionally, if you've yet to dive into the world of awesomely informative article Bustle writers have covered on coping with sensitive skin issues, do it! Learn about the common sensitive skin skincare mistakes you're making, the key tips for picking jewelry that won't irritate your skin, and under-the-radar sensitive skin beauty product heroes.
Wherever you are as fall emerges, make sure taking care of your beautiful skin is a priority!
Nourish Organic's cream body wash is so thick and smooth and I am in love with the 100 percent natural coconut scent!
Moisturizing Cream Organic Body Wash, $20, Amazon
Carina Organics Pure and Natural Moisturizing Body Wash is one of my favorites thanks to its multitude of floral oils and extracts. Ever lather left me smelling like a garden goddess.
Moisturizing Body Wash, $20, Amazon
What makes Pure Naked so uniquely moisturizing is its infusion of olive leaf and aloe vera. It leaves you tingly and refreshed instead of uncomfortable and scratchy.
Pure Naked Wash, $7, Method
OK, I love all things Acure, but this coconut + pumpkin body wash takes the cake. Seriously, it's so good I have a hard time not licking it off my body. Ow ow.
Coconut + Pumpkin Ultra-Hydrating Body Wash, $23, Amazon
Because when is saying "no" to blueberries ever a good idea? On top of this body wash being an antioxidant powerhouse, it's also bursting with sophisticated lavender notes and packed with all-natural shea butter.
Yes To Blueberries Body Wash, $26, Amazon
My boyfriend and I would legit have shower wars over who would get to use this last before we ran out. It smells uhhmazing, contains no harsh chemicals or detergents, and I love that it's packed with certified organic ingredients.
Strawberry Lemonade Body Wash, $16, Amazon
This shea body wash from Alaffia is super straightforward, and that's why I like it. No fancy scents, no unnecessary ingredients. Just pure shea love and gentle neem soap.
Shea Body Wash, $15, Amazon
Images: @yesto/Instagram; Courtesy of Brands