How To Get The Popular "Naked" Manicure At Home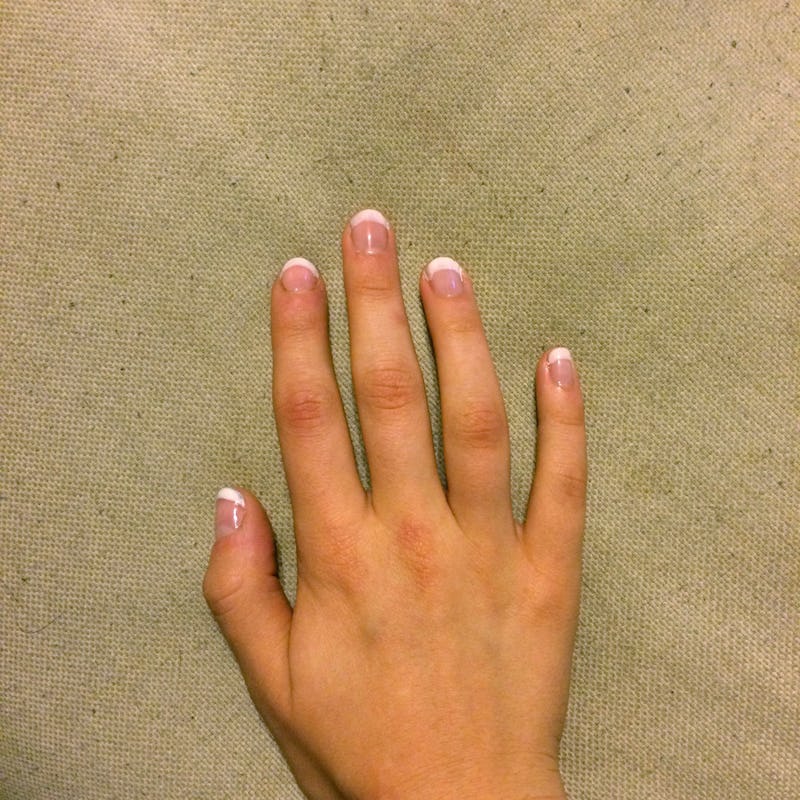 Whether you prefer a thick white tip or subtle, natural look, the naked manicure really has a certain "je ne sais quoi" about it. Since I'd rather spend my fun money on brunch and soy lattes than nail salons, I knew I had to learn how to get a "naked" manicure at home if I ever wanted the look. After testing out several drugstore kits and never loving the results, I tried Zoya's Naked Manicure kit and have to say it is worth the bit of extra money.
What really sets the Naked Manicure kit apart from the rest is how, apart from giving you a legit salon-worthy manicure, the polishes provide long-term therapeutic benefits. Specifically, thanks to a unique blend of vitamins, proteins, and botanicals, each coat works to correct gel damage, color discoloration, pitting, and ridges.
When you first open the box, the number of polishes might seem intimidating, but that's part of what makes this kit on par with a professional manicure. You can custom blend to the hue of pink or nude you're looking to achieve, and the instructions easily break down how.
I lightly buffed my nails before starting the manicure, and this is what they looked like:
Since I have a bit of yellow discoloration from other polishes, I opted to combine the lavender color corrector with the pink perfecting base.
I started with the clear base, added a coat of lavender, and then popped pink on top.
Now came the scary part: white tips for a French manicure look. I've tried those kits with the little tape strips, but have found they always end up bleeding through. With Zoya's, you just have to take the plunge yourself and swipe the white over the nail without guidelines. I'm no professional, but this is what works best for me:
Phew! Made it through the white tips. Next I added the satin clear coat and then finished with a gel gloss. Voila!
Thanks for bombing the photo, boyfriend's cats. #SoProfessionallyGlam
You can order the kit online directly from Zoya!
(Naked Manicure Womens Starter Kit, $25, Zoya)
Image Credit: Author's Own