'Southern Charm's Notorious Duo Has Shocking News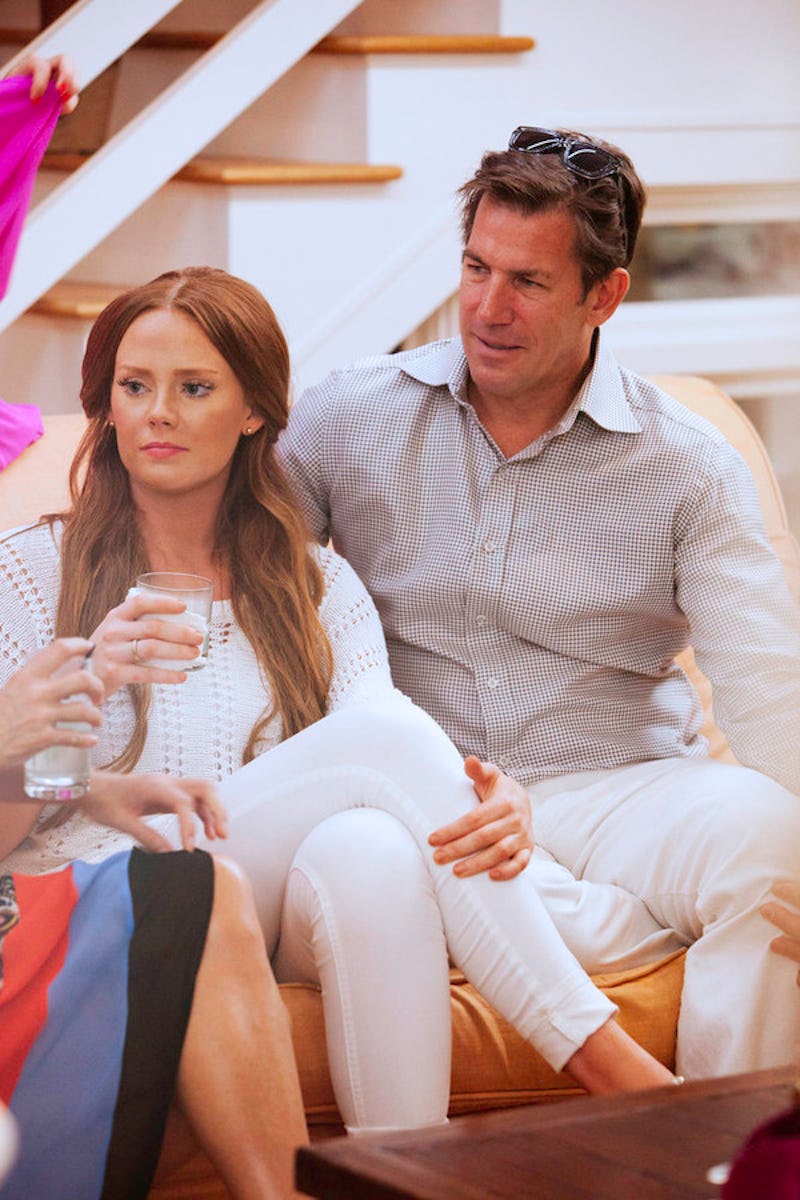 Based on how Season 2 of Southern Charm ended, never did I ever think I'd be saying this next statement: Kathryn Dennis and Thomas Ravenel are expecting their second child, Kathryn revealed to Bravo's The Daily Dish. If you're slightly freaking out and gasping for air because you are beyond shocked, so am I. Well, it seems the two weren't planning on getting pregnant, so they're just as surprised as the rest of us.
Kathryn said, "Thomas and I are always on and off, but we had a whirlwind romance that weekend. That's kind of how we were with the first pregnancy, too. Things were wishy-washy, but we embraced it." So, are they back together? Did they work out things after all that drama went down during Season 2? Per Kathryn, "We are friends. We communicate and things are pleasant. That's all I can really hope for."
It seems Kathryn is excited, but what about T. Rav? Well, he's still somewhat in shock. She explained, "Thomas is still soaking in the news and trying to make his changes. He travels a lot with polo and he's very busy. He's just kind of adjusting right now, I think. But, you know, he is excited."
The former couple welcomed their first child, Kensington Calhoun, in March 2014. As for their second baby, Kathryn's due date is in December. Congrats to Kathryn and Thomas on their exciting and very unexpected news!
Image: Brianna Stello/Bravo