Book Cover Porn for the Literarily Aroused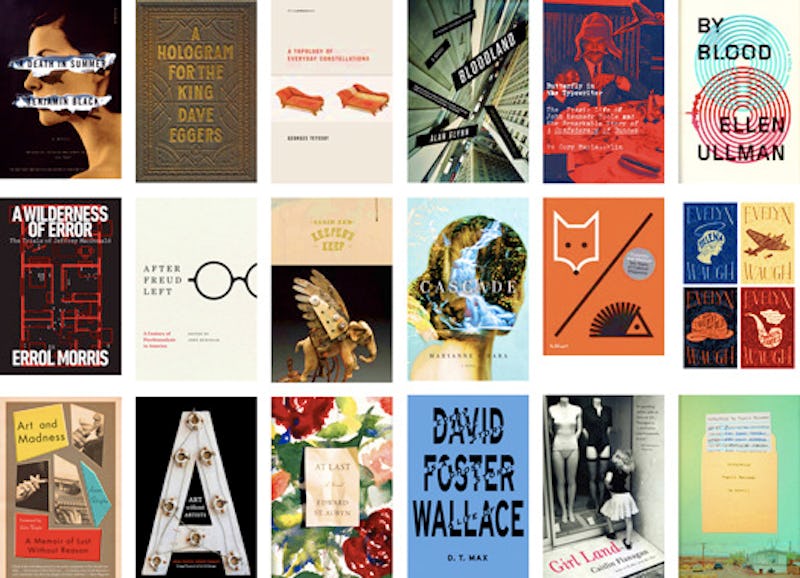 This morning I emitted a low, pleased groan as I feasted my eyes on some serious book porn. I've been told not to judge books by covers, but I also never judge those who get off on book covers. When I find a paragraph that is mentally stimulating, I love to keep the light on late at night—but when I lay my eyes on a cover that is visually stimulating, it's lights off. Just me and the cover. Under the covers.
Ahem. Pardon me. As I was saying: On Wednesday, the Design Observer Group announced the winners of the 2012 Fifty Books/Fifty Covers show, an annual tradition that dates back to 1924. The contest highlights the outstanding designs of 50 books and 50 book covers of any English-language volume published in 2012. Anyone can nominate a book they've ogled, and a 35-person advisory committee also submits nominations. A jury reviews the nominations and then selects the winners. This year, book design winners include the hardcover edition of Dave Eggers' A Hologram for the King , many art books, and a book about typography. Book cover winners, and the subjects of my fantasies, include Eggers again, Ben Marcus's The Flame Alphabet , Heidi Julavitz's The Vanishers , and Philippe Claudel's The Investigation .
Fellow bibliotheticaphilics, lock the door and put on some Coltrane, because it's business time.