Parents Announce Pregnancy In A Horror Movie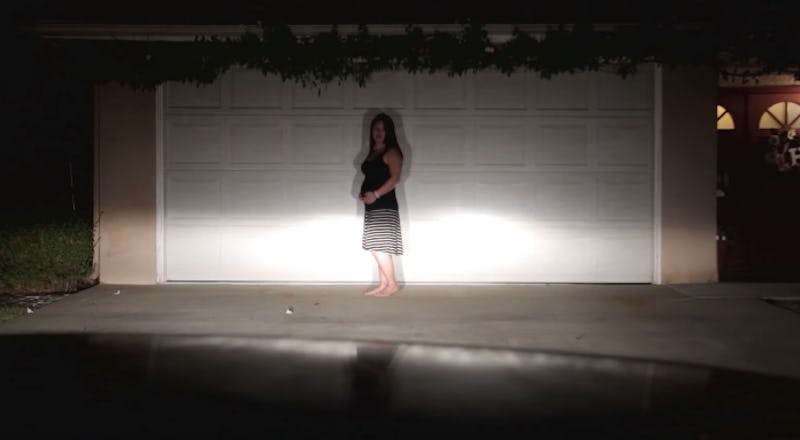 Normally when pregnancy announcements are made they're pretty sappy, but not for these parents announcing pregnancy in a horror movie. Yes, you read that sentence right. These parents actually announced their pregnancy in a homemade horror movie. Legends, or what? The video comes to us courtesy of Redditor optimus_maximus​, aka Gavin Holt, who was given "free reign" on the announcement video. So this is what happens when women let men do stuff. I have to admit, it's pretty awesome. Don't tell the men I said that though.
The video is set in the couples new home, and will have you smiling from ear to ear with puns like "Bun in the oven" and "Prego" used in unexpected ways to play on the horror theme. Gavin apparently took 40 hours to make the video, which I must say, is impeccable. The timing, music, eeriness... It will make you look over your shoulder, which I'm sure is something no pregnancy announcement video has ever made anyone do before. Gavin and his wife are both wedding photographers, but I'm starting a petition right now for them to become horror movie writers/producers/directors/cinematographers/actors. They're very good at it. Here are some spooky highlights from the video:
1. It Begins With A Happy Couple Moving Into Their First Home Together
2. And Then Things Start To Get Weird
3. There's A Terrifying Bun In The Oven!
4. Pregnant Lady Visions Are Everywhere
5. Scared Yet?
Watch the whole creepy thing below, and have serious relationship envy, because these two are seriously the best:
Images: YouTube (6)