5 Books For Big Ferrante Fans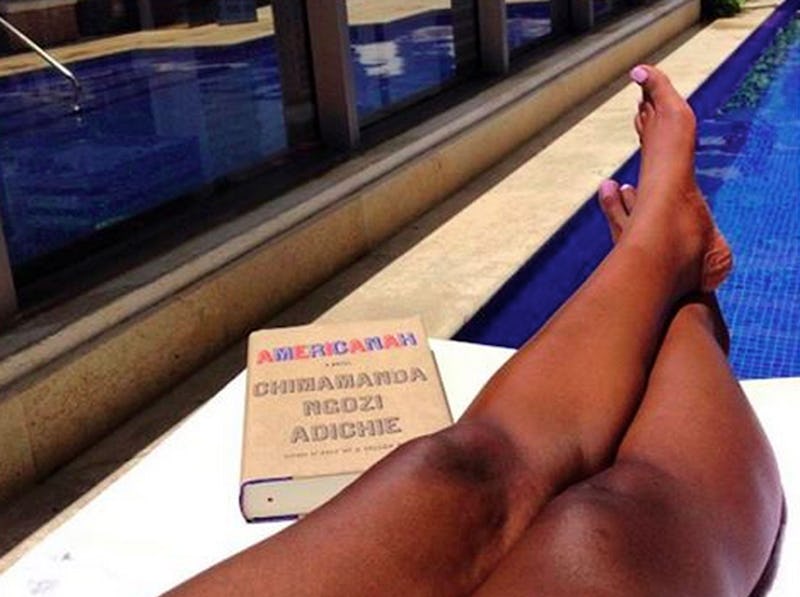 Well, my reading friends. It's come and gone: publication day of the final installment of Elena Ferrante's immensely popular Neapolitan Novels. If you're anything like me — or, it seems, the rest of the literate world — you've already finished The Story of the Lost Child and are shaking your fist at the sky for more. (Unless you're James Franco. Then you are admittedly late to the party.)
It seems that no author will ever replicate that most urgent, passionate, and compelling of stories of our two favorite friends Elena and Lila with the same addicting intensity. I mean, could there have been a longer summer than the one which preceded the launch of Lost Child? I feel you. That said, there are other immensely talented female writers writing stunning books about being a smart woman in what seems like a man's world. And I think that you should read them circa now, especially if there is a Ferrante-shaped hole in your heart... whatever that would look like.
Here are five books that are kindred enough to help you fill the Ferrante void, but so original in their workings as to be uniquely their own. After all, nobody wants a knock-off. Besides, Ferrante wouldn't abide by it. Some of them are quick reads, others much longer. These should be enough to tide us over until Ferrante publishes again. (Per favore, Elena?)
The Lover by Marguerite Duras
This book is gorgeous, period. Duras' slim volume on face value may seem nothing like Ferrante's prodigious output, but The Lover is a luminous and haunting story about a young woman writer coming of age and coming into her own — all while having a complicated love affair. Duras' storytelling moves in a pulsing rhythm that feels like the way memory and lovemaking work. Sound familiar?
Monkey Beach by Eden Robinson
A feisty female protagonist. A reflective and gripping reminiscence of family and place. A tale of then and now and back again. Set in Kitamaat, a small Haisla Canadian Indian community off the coast of British Columbia, Robinson's Monkey Beach is conversational, lyrical, and immediate.
History: A Novel by Elsa Morante
Ferrante herself names Morante's House of Liars as a novel that is "fundamental" to her. The English translation was seen by Morante in her time as poorly done. So if you can read the Italian — go for it! If you're an English-only reader, do pick up History: A Novel. The book focuses on a single mother in Italy during World War II and the ravages the soldiers, the bombings, and the politics of the time have on the family. Her interior life is rendered in exquisite detail. No wonder Ferrante esteems her work.
Americanah by Chimamanda Ngozi Adichie
This book has rightly received serious praise and topped many bestselling lists, and may it continue its influence forever! The story of a Nigerian born woman who moves to the U.S. and the childhood love she left behind, Americanah is so expertly plotted as to lead the reader clawing for each next page all the way to the very last two words.
The Door by Magda Szabó
No doubt, this is a quirky read. The prose itself is realistic enough, but the narrator — a female intellectual and writer — reveals her insights in a way that makes the reader realize she's not always right. Something Ferrante handled superbly as Elena was more beautiful then Lila was, then Lila was, then who was what anymore? Ferrante and Szabó, a Hungarian novelist, both show that truth and beauty are, in the end, a personal experience.
Image: parlourmagazine/Instagram