Lupita Nyong'o's Style Is Killer, and Here are 15 Reasons She's Your Next Icon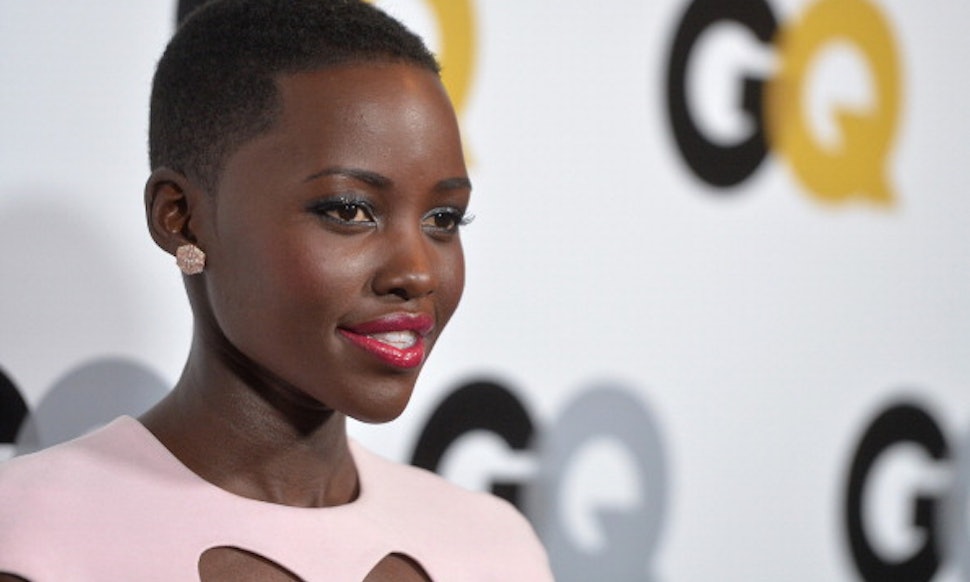 If you haven't seen 12 Years A Slave yet, you should do that. (We'll wait.) You should also really acquaint yourself with 12 Years A Slave's female lead, Lupita Nyong'o. She delivers a performance in that movie that'll knock you out of your seat (it generated almost instant Oscar buzz).
This is Nyong'o's first big year in the Hollywood spotlight — and the girl is rocking it. She's already inspired the praise of Oprah, as well as our undying love.
We have a feeling that Nyong'o sticks around for a long long time, and not only because she's a talented actress — but also because she's quickly turning into a style icon. Although this woman may be new to the scene, she is working it. Behold the proof.
She can make simple look complex
Not to mention straight-up gorgeous.
She knows how to rock a shock of white
She knows a good cutout when she sees one
Where can we get this dress? We need this dress.
She looks more stylish than Anna Wintour
She has fun with it
The dual-ton. That smiiiile.
This is true ladyswag
You cannot compete with the amount of swag going down in this photo. You just can't.
Girl knows how to work a bright color.
We didn't think pink velvet was our thing. Nyong'o just proved us wrong.
She can go simple
Another great color with another great cut.
But she's not afraid to take risks
Plus she gets to hang out with Alfre Woodard.
She knows the value of a damn good coat
You wish you had outerwear game like this.
And the simple-but-badass
It's a dated phrase, but "fierce" works here.
And the small flourishes
And holy goodness, the orange!
We just love everything about this
The neon, the patterned shorts. Everything.
And these angles!
She knows how to do a Little Black Dress with intrigue.
She's a movie star for the ages