Where To See Fall Leaves Near Los Angeles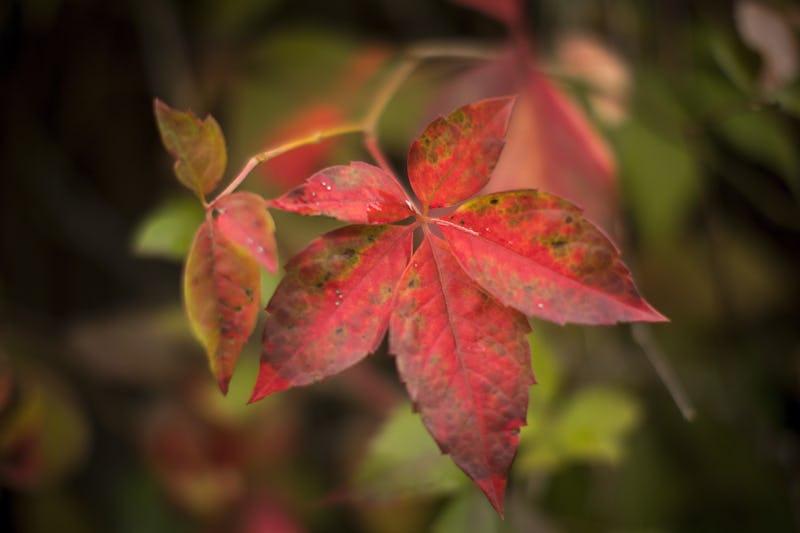 Christopher Furlong/Getty Images News/Getty Images
A lot of residents in Southern California might assume that the only place to take in the rich hues of fall foliage is inside of their local Starbucks between the launch of the pumpkin spice latte and the annual introduction of the holiday red cups. While it's true that a lot of the plant life around SoCal is made up of draught-friendly succulents and non-native palm trees, there are a few places to see fall leaves near Los Angeles. So, charge your camera batteries and grab a sweater, because you're about to see what a real Southern California fall looks like.
Because of the dry Mediterranean climate, Southern California's fall foliage will often not show much color before the deciduous trees lose their leaves. But this year in particular may hold brighter colors, as a building El Niño system and tropical rain that soaked the area during the summer growing season could create a more hospitable climate for trees to hold onto their leaves, as the chlorophyll, which is responsible for the green color, is replaced by the chemicals that show off the colors we associate with fall.
So, where can you go to get a large dose of fall without leaving sunny SoCal? There are a few options of varying levels of time commitment.
1. Julian, California
Julian is just an hour northeast of San Diego, and between two and four hours from Los Angeles, depending on traffic. Julian is famous for its beautiful fall foliage and harvest-season apple picking (and apple cider) from the many orchards in the area.
2. Descanso Gardens — La Cañada, California
Just 15 minutes from the northeastern quarter of Los Angeles, Descanso Gardens offers a local peek into what SoCal fall has to offer. October and November are the perfect months to check out the colors at this La Cañada oasis.
3. Solstice Canyon — Malibu, California
Solstice Canyon near Malibu is home to some amazing hikes with ocean views, vistas of undeveloped California mountains, eerie ruins of old homes that were destroyed in canyon fires, and even a waterfall. Add to that equation the fact that Solstice Canyon boasts some great fall foliage in October and November, and you've basically run out of excuses not to put this gorgeous place on your list of must-hikes. Oh, and there are a few places for wine tasting just up the street.
4. Big Bear Lake, California
Big Bear is an adorable little mountain town less than three hours from Los Angeles. The drive is also completely unbelievable, especially at sunset, and winds through heavily wooded mountain ranges. It's the perfect place for a day trip or a weekend away from the city, especially when the leaves change in October.
5. Oak Glen, California
Just a ways south of Big Bear Lake, Oak Glen sits at the base of the San Bernardino National Forest. Oak Glen is nestled in the heart of California's apple country, and has apple and pumpkin picking in the fall every year. It also has a stunning display of fall colors to show off.
For more fall ideas, check out Bustle on YouTube.