Become Your Favorite Disney Princess For Halloween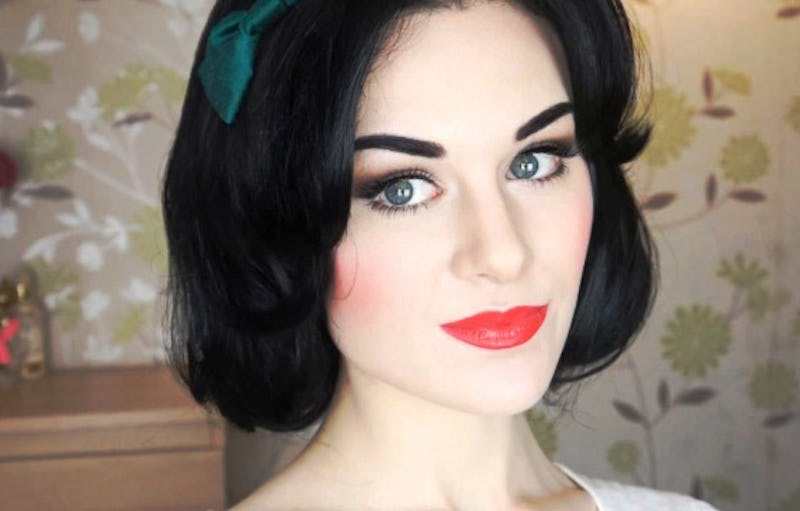 It's practically fall, which means the best holiday of the year (that's right, I said it) is officially upon us. I've rounded up the best easy Disney princess makeup YouTube tutorials for EVERY single Disney princess to help get you feeling inspired for October 31. From princesses at the top of towers to the bottom of the sea, each of these looks is simple to recreate and bound to impress.
Since I've already talked a little bit about my former Disney kid life, it's not a surprise I'm kind of obsessed with all things mouse-related. My college boyfriend (and his entire family) even used to call me "Disney" thanks to my acting shenanigans and love of princess-inspired makeup.
And hello, what better time to be shamelessly obsessed with Disney and proud of it than Halloween?! How lucky are we to live in a world with eleven officially certified Disney princess (and one queen!) looks to choose from?
I dug through YouTube, and gotta say, the vids below are hands down my top tutorial pick for each princess. Have fun this Halloween and tweet me @RoseEatsPlants if you recreate any of the looks (or don't and just want to say hi!). I'd love to see which princess you rocked!
1. Snow White
Emma Pickles is amazing at what she does, and I also just can't get over her cute accent.
2. Cinderella
This video is fun, but still totally straightforward. I love the complete product list in the video info!
3. Aurora
Kandee Johnson is kind of a princess makeup celeb, and her Aurora video doesn't disappoint!
4. Ariel
Marc Zapata's transformation in incredible, and he breaks down each step to achieve the look so simply. I'm obsessed with the red brows!
5. Belle
Belle's makeup is so clean and light, and Klaire totally captures the character's essence.
6. Jasmine
This tutorial features contouring, so don't be intimidated! Charisma Star goes step by step and you'll definitely be able to follow along!
7. Pocahontas
April nails the Pocahontas look, and this vid even goes over how to make your own blue necklace. Say Whaaaat.
8. Mulan
Michelle Phan's tutorial is beautifully done and a breeze to follow. I appreciate the hair tips, too!
9. Tiana
I'm almost tempted to wear this fresh faced, but sassy look everyday!
10. Rapunzel
For all you Tangled lovers out there, I say Rapunzel counts as a princess and does it even matter when the tutorial is this epic?!
11. Anna
Alexa Poletti is a master and this tutorial is simply the best. How cute and natural looking are the freckles?!
12. Elsa
Elsa may be a queen instead of princess, but her makeup is just too good not to include her!
Image Credit: Canhasal/Flickr