The Song In This Ad Is Way Infectious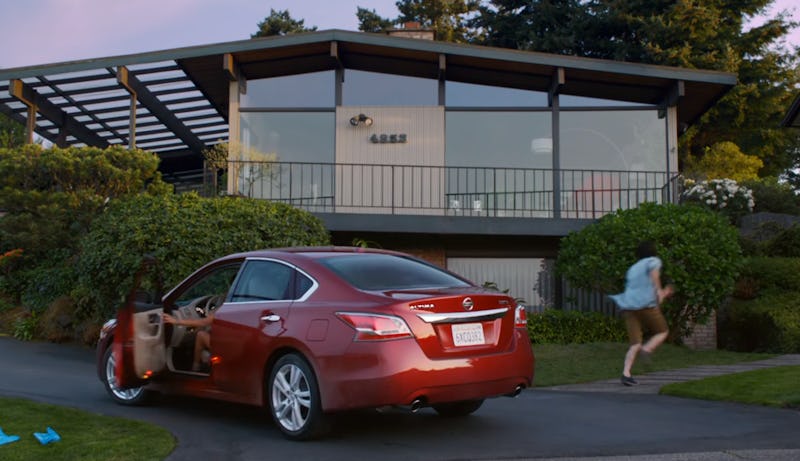 Thanks to that new Nissan Altima ad campaign, the same song has been stuck in my head for over a week. (Don't get me wrong, I legitimately dig the song. I just could use a change of pace. That's all.) There are multiple iterations of the TV spot, but no matter who might be sitting in the backseat of that sedan (A flustered chicken! A raccoon guarding the helmet of Achilles! A person in a bulldog costume holding a neon sign! Retired NFL player Desmond Howard!), the music does not change. Every version of the ad is soundtracked by the same pulsating, synth-laden EDM tune. And that is the tune that has set up shop in my brain. And I don't think it plans on leaving anytime soon. The song in the Altima Weekend Contest TV spot/the song I can't stop humming is "Five Hours" by Los Angeles-based DJ Deorro.
Deorro released "Five Hours" as a single in 2014, and the track climbed to the top of the Billboard Dance Radio & Mixshow Chart. In 2015, Deorro released "Five More Hours," a remix of "Five Hours" featuring vocals by Chris Brown. Both versions are great, worth a listen, crazy catchy, et cetera.
And now for your listening pleasure, here's the original track:
Oh, but that's not all! Here's the music video for the remix:
Ah, there's no use fighting it. "Five Hours" will probably be in my brain forever. ¯\_(ツ)_/¯
Image: Nissan/YouTube