How To Layer Sweaters And Still Look Chic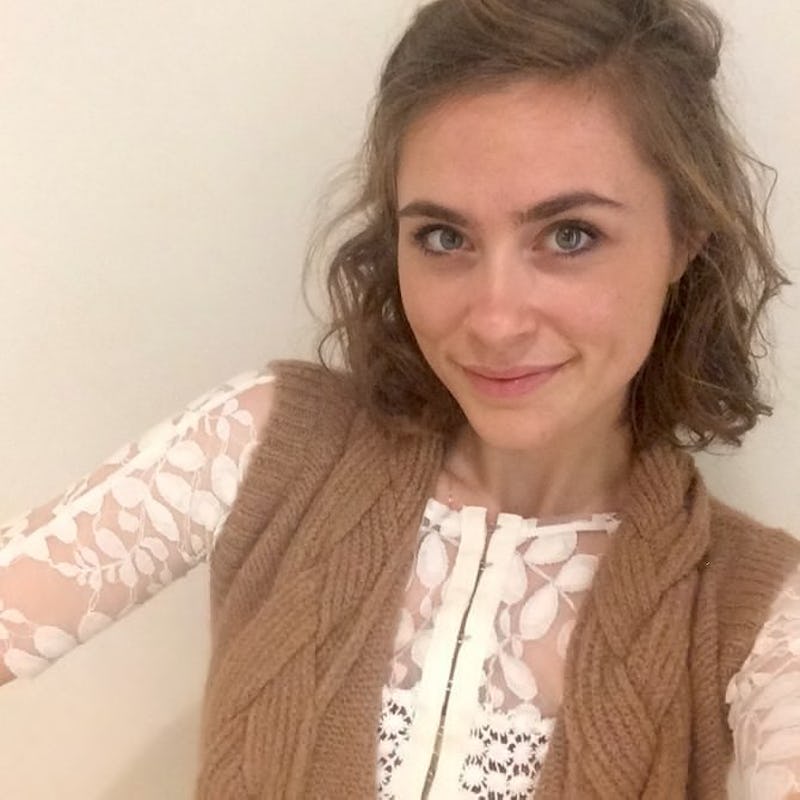 When you're layering clothing, there's a fine, fine line between creating an elegantly eclectic mix-matched look versus just looking like you're really cold and desperately trying to bundle up. Fear not, there's tons of awesome ways to learn how to layer sweaters and still look chic this fall without looking grandma-ish (though, the grandma style vibes would be totally on trend). Whether you're dressing for snow to soon land on your shoulders or sitting in Los Angeles pretending it's cool out (even though we all know it's still sunny and in the 80s), there's a look to get inspired by!
The best part about layering is that it means you get to incorporate your whole wardrobe all year long. When you don't constantly have money to spend on seasonal items (hello, budget adult life), layering lets you change up your look without dropping a single penny. Don't want to give up your lace summer dresses or crop tops this fall? You definitely don't have to! The key to successfully layering is just letting yourself play around until you create the perfect "aha" moment match. Warning you now though, prepare for the piles of clothes you'll constantly make. Whoops.
I would call my style classic with a touch of quirky, so consider my ideas as a starting point to go out there and create your own!
1. Lace + Sleeveless Knit Cardigan
I love layering something flirty and summery with a cozy cardigan while the weather walks the line between summer and fall.
(Braided Sweater Vest, $118, Anthropologie)
2. Sweater + Cardigan
Pairing a turtleneck with a cardigan over it looks surprisingly elegant. I love keeping this look loose and flowy with a long boho skirt.
(Water & Wildflower Skirt, $440, Anthropologie)
3. Sweater + Summer Dress
Popping a giant robe-style sweater over a fun summer shift dress is an easy fall outfit that looks pulled together in minutes.
(Hooded Cardigan, $118, Anthropologie)
4. Sweater + Loose Vest
Again the black turtleneck makes an appearance. This time I've tossed it under a super cozy knit pullover vest.
(Shaker Stitch Vest, $128, Anthropologie)
5. Monochrome Sweater + Suede
Staying within the same color palette but mixing up the textures is an easy way to add a chic touch to any outfit.
(Chiffon Spilled Tunic Tank, $68, Anthropologie)
6. Flannel + Cut-Off Cardigan
This outfit is what campfire dreams are made of.
(Sao Paulo Tunic, $138, Anthropologie)
7. Turtleneck + Jumpsuit
A turtleneck sweater under a jumpsuit is an easy way to look pulled together and stay extra warm.
(Mercantile Jumpsuit, $158; Ribbed Turtleneck, $49.50, Anthropologie)
8. Cardigan + Crop Top
Add a pair of high-wasted pants and you're good to go.
9. Denim + Sweater
Easy, timeless, and super comfy!
Images: Lindsey Rose Black