7 Winter Travel Destinations to Start Looking Forward to NOW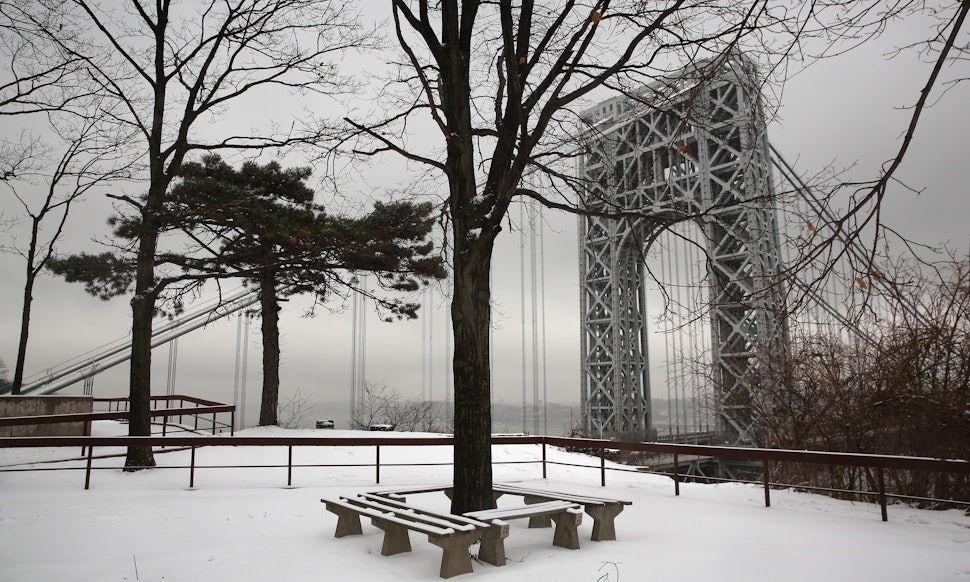 John Moore/Getty Images News/Getty Images
Whether you're a serious surfer or a master at drinking hot chocolate, winter travel is an excellent time to escape the cold — or admire it from a more scenic destination. From Norway's capital to Australia's Gold Coast, these seven winter travel destinations should help jumpstart your year. Off-season travel is often the most economical, and if you're not a fan of crowds you'll appreciate it all the more.
Québec City
Even when I visited Québec City this past summer, all anyone could talk about was how I absolutely need to come back in winter. Apparently, this is the season of choice for many locals and I can understand why. Their winter Carnival is one of the best, with nightly light parades, ice sculptures, and dog sledding races to keep you entertained. Carnival aside, the region of Québec has several prime snowboarding and ski resorts.
Image: facebook/quebecity
Oslo
Heading to Norway in winter may sound like a cruel form of punishment, but I can assure you that it's not. Before flying to Oslo myself, I packed feet warmers and a suitcase full of sweaters only to discover that thanks to the Gulf Stream, Oslo isn't unbearably cold. If you're a recreational snowboarder, you'll be pleased to find there are several mountains nearby. Otherwise, visit some of Oslo's vintage shops and cafes in the trendy Grünerløkka neighborhood.
Image: facebook/VisitOslo
Kyoto
Sure, Japan is perhaps best seen during their annual Cherry Blossom season, but Kyoto is just as beautiful in winter. For one thing, you won't have to worry about hoards of tourists blocking your every view. If time permits, spend a day or two in Arashiyama in the Western outskirts of the city and marvel at the snow-covered temples and bamboo groves. The infamous Gion geisha district and the Shinkyogoku shopping district are also worth a wander.
Image: facebook/visitkyoto
Charleston, SC
I visited Charleston nearly every summer as a kid and as enjoyable as those trips were, I mostly remember the hot sun showing me no mercy. However, all that changes come winter. A stroll through downtown Charleston places you face to face with 200-year-old mansions that will make you up your game at work so you can afford to vacation at one. Splurge on a horse-drawn carriage for the ultimate city tour and save your shopping for the Old City Market.
Image: facebook/VisitCharlestonSC
Los Cabos
If you really want to escape the harsh winter and strip down to your bikini, Los Cabos is a smart choice. If you book at the right moment you can score great airfare deals. Lined with all-inclusive resorts that cater to your every whim, the area offers a few days in Mexico sunshine that will leave you feeling revitalized and ready to conquer the world. For those who are craving adventure, there is life beyond the resort. Sign up for a nature hike, boat cruise, fishing charter or SCUBA dive.
Image: facebook/LosCabosTourism
Gold Coast
Australia's Gold Coast is a one-in-a-lifetime type trip and luckily, our winter is their summer so you'll be visiting at the best time. The coast starts south of Brisbane and continues to the New South Wales border and if you plan your trip right, you can get your art and music fix at the Beach Festival or watch the Australian Sand Sculpting Championships. Rent a car for flexibility and don't even think about leaving your camera behind.
Image: facebook/VisitGoldCoast
Boulder, CO
Snow bunnies and seasoned skiers will appreciate the dual nature of Boulder. Besides the top-notch slopes and an overall friendly atmosphere, the city is just as interesting. Boulder is definitely an outdoorsy destination and even in winter you will see locals out and about running errands as usual. When the chill does start to feel like too much, head to the bar. Boulder's beer scene is really growing and there, with more breweries popping up each year.
Image: facebook/VisitBoulder