SmartGlamour Brand Values Every Woman's Body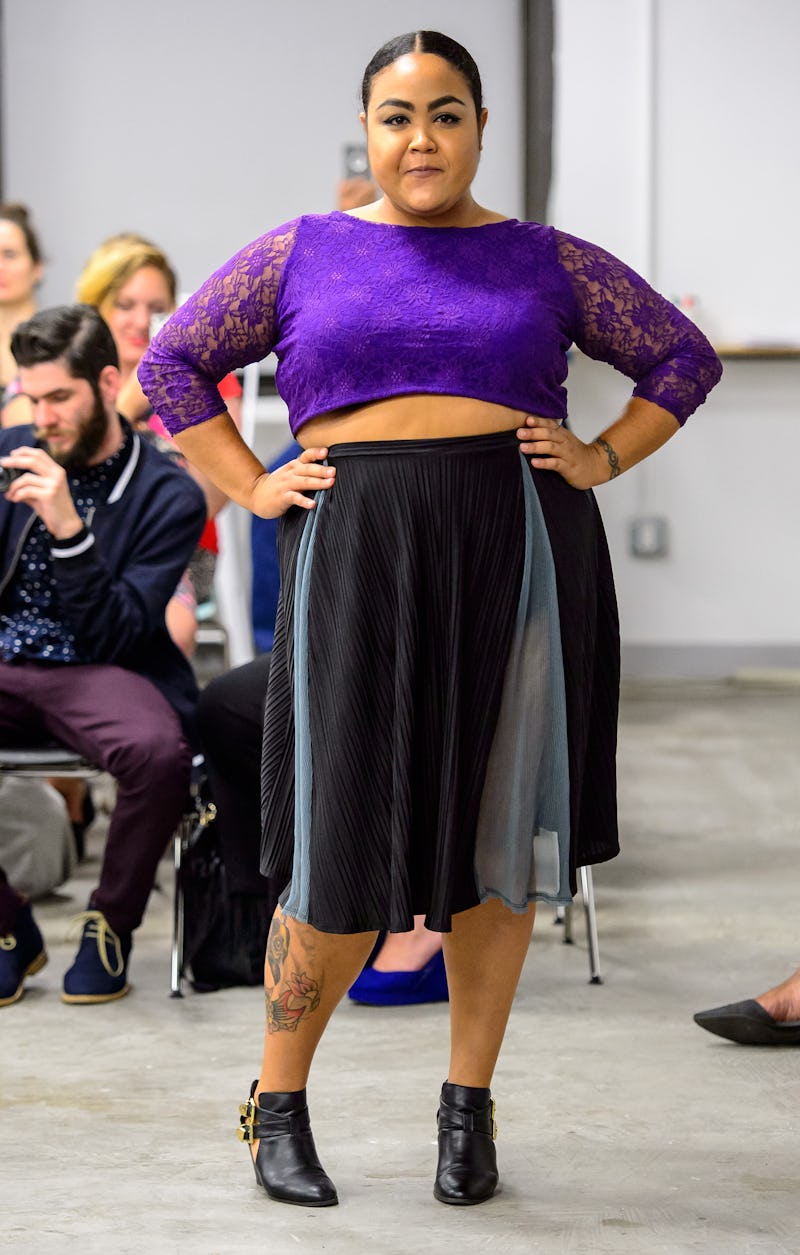 We're living in a world of slow, but steady, progression where women of all sizes are taking a stand in order to ensure each and every one of us is represented by the fashion industry. Among designers taking a positive stride towards body positivity and size equality, clothing label SmartGlamour offers fashion for many shapes and sizes, ranging from XXS to 6X. Providing women with affordable fashion that makes them look and feel glamorous, SmartGlamour's mission is to empower consumers.
I can sum up the evolution of SmartGlamour by instructing you to visualize an idea that sparked a flame that ignited a fire. Mallorie Carrington, the mastermind behind the brand, became a full time freelancer after graduating from FIT. Having a fair amount of wiggle room in her schedule, Carrington spent her off hours designing for her signature brand that would further advance this movement of body positivity.
SmartGlamour is not just a clothing label (albeit a progressive one). It is also a blog written and produced by Carrington, giving behind the scenes insight to the designer's genius, and also a look at her models. Its content showcases a variety of women, diverse and beautiful in their own right, allowing them the chance to tell their stories of insecurity and blossoming beauty.
SmartGlamour's Fall 2015 runway show took place Friday, September 18th and was co-hosted by the nonprofit theater organization Realize Your Beauty. Body types across the board were represented, showcasing styles from casual wear to after hours attire that looked, and will look, stunning on every body.
Each purchase of a SmartGlamour original is tailored to the customer. According to the brand's website, each order is customizable, presenting every woman with the option to "change the sleeve, waistband, hemline, rise, inseam" of a garment or "send your measurements and have the garment completely custom made" for an extra $20.
The truth of the matter is that there are still very few brands creating styles with a truly wide variety of women in mind. Astonishing and unfortunate as this may be, it is the consumer's responsibility to appreciate and support designers like SmartGlamour who are doing it right and cater to the customer every step of the way. We are allotted one body. SmartGlamour is encouraging us to love it just the way we should.
Make sure to check out SmartGlamour's Fall 2015 runway reel below.
Images: Courtesy of SmartGlamour (4)