Beyonce, Drake, & Timberlake: Taking New Year's Resolutions from 2013's Best Songs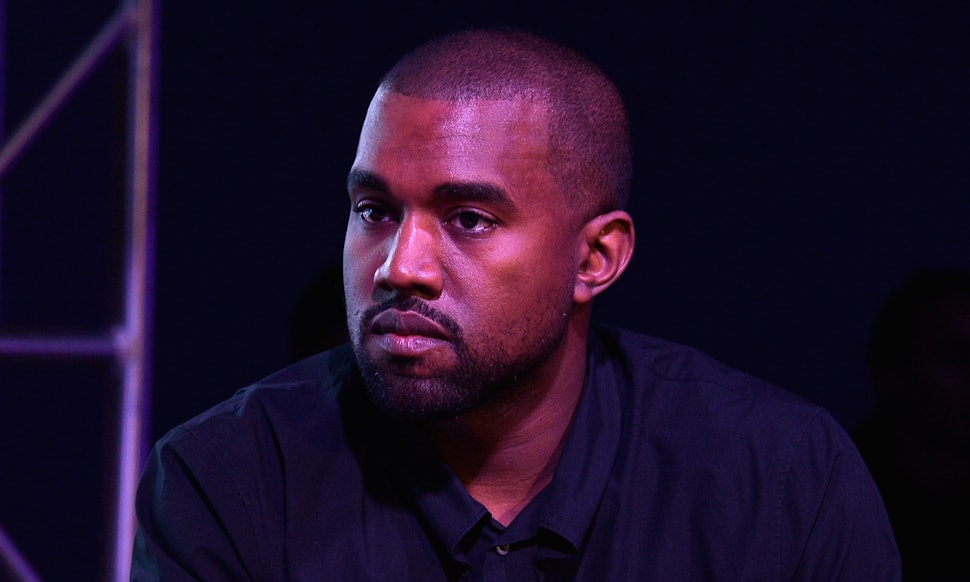 Frazer Harrison/Getty Images Entertainment/Getty Images
2013: what a goddamn great year for music. We now live in a Post- Beyoncé world, after all. I made a list of the best songs of the year. I just had to! There were so many bests! And speaking of lists, the one end-of-year tradition I do begrudgingly take part in is making New Year's Resolutions, because apparently I enjoy setting myself up for failure. This year I mined all my favorite songs for inspiration on how to better myself, which I probably won't do. (But at least I'll have a good soundtrack.)
Katy Perry—"Roar" from "Prism"
The best line: "I got the eye of the tiger, a fighter, dancing through the fire/ 'Cause I am a champion and you're gonna hear me roar."
The resolution: Give yourself a voice! Stop being a doormat! Don't let fear render you passive and give up your agency, especially with men!
Alternately: USE YOUR OUTSIDE VOICE, EVEN INSIDE. Quit mumbling.
Vampire Weekend—"Hannah Hunt" from "Modern Vampires of the City"
The best line: "A gardener told me some plants move/ But I could not believe it/ Til me and Hannah Hunt/ Saw crawling vines and weeping willows."
The resolution: Have a little faith. Stop being so skeptical and cynical.
Alternately: Don't be such a dick to optimists, like the gardener.
Janelle Monae— "Queen" from "The Electric Lady"
The best line: Am I a freak for getting down?/ I'm cutting up, don't cut me down/ Yeah I wanna be, wanna be Queen."
The resolution: Tune out the noise of those who say ladies should be demure and soft-spoken.
Alternately: Miss Erykah Badu tells us in the interlude that you gotta testify because the booty don't lie, so I also resolve to keep my butt honest.
James Blake—"Retrograde"
The best line: "Be the girl you loved/ I'll wait, so show me while you're strong/ Ignore everybody else/ We're alone now."
The resolution: Let a person in once in a while. If you're always so guarded, you'll never get close to anyone.
Alternately: Learn to time travel like Blake because he's obviously a Gregorian monk.
Arcade Fire—"Reflektor" from "Reflektor"
The best line: "We fell in love, alone on a stage/ in a reflective age."
The resolution: Try and get my ass off my iPhone and make real connections with people (get alone on the stage with someone, if you will).
Alternately: Live in this disco wonderland that Arcade Fire apparently lives in now!
Justin Timberlake—"Mirrors" from "The 20/20 Experience (Part 1)"
The best line: "You were right here all along/ It's like you're my mirror, my mirror staring back at me."
The resolution: Don't be blind to the good I've got in front of me.
Alternately: Obviously this song is about JT talking to himself about how great he is, but I'm trying to find that good in others.
MIA—"Come Walk with Me" from "Matangi"
The best line: "There's a thousand ways to make it count."
The resolution: Try to be untouchable. Not in a cocky way, but get a thicker skin, you know? Fall down seven times, stand up eight. There's always a way to make meaning for yourself.
Alternately: Start using the word "fux" more often.
Kanye West—"New Slaves" from "Yeezus"
The best line: "You see there's leaders and there's followers/ but I'd rather be a dick than a swallower."
The resolution: Be an innovator even when a ton of people call you crazy for it.
Alternately: Do not use phallic language for aforementioned innovation. AND/OR: wear my heart on my sleeve, especially in terms of putting my art out in the world. I learn a lot from Yeezus.
Daft Punk feat. Pharell—"Lose Yourself to Dance" from "Random Access Memories"
The best line: "I know you don't get a chance to take a break this often/ I know your life is speeding and it isn't stopping."
The resolution: Make a little time to literally lose yourself to something that just feels good every once in awhile, whether it be dancing or cheeseburgers. You earned it.
Alternately: WIPE MY SWEAT WITH PHARRELL'S SHIRT. Seriously, is he just at a club somewhere taking them off?
Drake—"Hold On, We're Going Home" from "Nothing Was the Same"
The best line: The eponymous one: "Just hold on, we're going home/ It's hard to do these things alone."
The resolution: Find someone and love 'em and quit being such a cynical bitch about love. Life is hard and cold and it's easier when you love and are loved. I don't know, man. Drake makes me tender.
Alternately: Learn how to do that breathy thing Majid does on this track. And don't be as sad as Drake.
"Beyonce"—"***Flawless" from "Beyoncé"
The best line: (every line Bey writes is the best, but my favorite:) "I woke up like this/ We flawless ladies, tell 'em."
The resolution: Tell them! Accept, own and assert yourself. Confidence is everything, especially for WOC.
Alternately: Just Bey all I can Bey. Try to emulate Beyoncé (the woman) and "Beyoncé" (the album) every second of every day.