'90s Movies That Are The Best of The Decade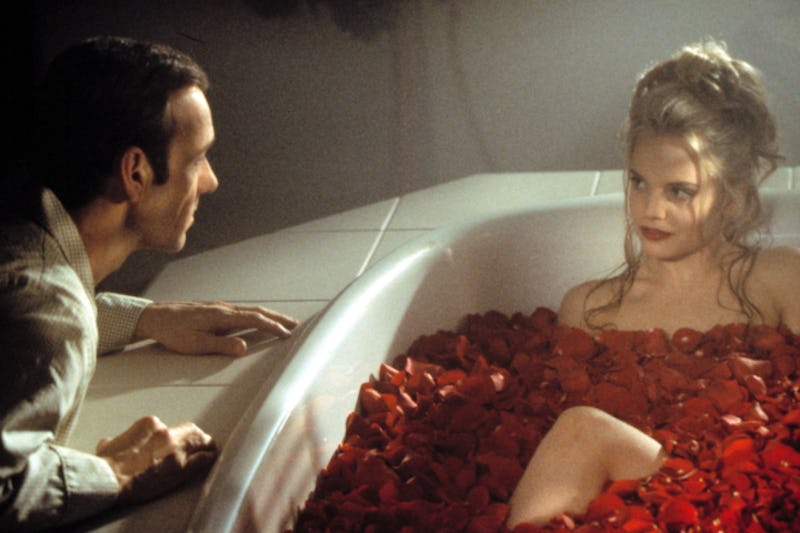 While the 1990s were a kind of a ridiculous time of slime, boy bands, and beanie babies, the decade also yielded a surprising amount of high quality cinema, making the task of choosing the best movies of the '90s a difficult one. Many consider it a cinematic golden age in which many genres flourished. It was a time when popular animation surfaced as an art form, when stupid comedies were very, very funny, and when everyone was beautifully, cathartically coping with their consumer angst.
It's easy to feel nostalgic for that time in history when everyone actually went to the movies and got their VHS tapes stuck in their VCRs. If you were a child in the '90s, you probably went to lots of movies with your parents, many of which were original concepts and not actually sequels. Some of the films from the era feel dated in a good way, a time capsule in widescreen, while others feel contemporary, and it's hard to believe they came out over 15 years ago in the pre-Snapchat era. Whether you've been putting seeing these movies off for all these years or want to go on yet another nostalgia trip, here are the 17 best films of the '90s.
17. Titanic (1997)
It speaks to the quality of the decade that this wonderful film has to go last, mostly because it's so darn long.
16. Forrest Gump (1994)
It's almost become cliché, but this slightly saccharine film is a classic for good reason, in that it still probably makes you cry thinking about Forrest asking if his son is smart.
15. Groundhog Day (1993)
This romcom is guaranteed to make you feel good on a very bad day.
14. Clueless (1995)
Clueless is a perfect comedy, and nothing will ever change that.
13. Dumb and Dumber (1994)
Comedies have since tried to replicate the success of Dumb and Dumber, and none can match it.
12. Boyz N The Hood (1991)
This moving film is heartbreaking and truly innovative.
11. Silence of the Lambs (1991)
So terrifying, so well made, and so influential.
10. The Matrix (1999)
The Matrix is a ridiculously awesome movie, meaning that it is both ridiculous and awesome.
9. The Lion King (1994)
Peak animation right here, from the soundtrack to the jokes.
8. Edward Scissorhands (1990)
One of Burton's best, this film captured suburban angst and is weird in a totally innovative way.
7. Aladdin (1992)
This film proved that animated kids' movies could be fun and funny for adults as well.
6. Goodfellas (1990)
You can't really beat a classic gangster film, especially one as perfect as this.
5. Jurassic Park (1993)
The film set the bar for technical precision in science fiction, and its effects are still rippling through the box office.
4. American Beauty (1999)
So much sadness and such beautiful cinematography, this film captured the feel of the '90s like no other.
3. Schindler's List (1993)
This instant classic stands out as the best in the crowded field of WWII dramas.
2. The Shawshank Redemption (1994)
The prison drama is almost impossible to shake away from its legacy, but it stands on its own as a near perfect film.
1. Pulp Fiction (1994)
Few things are more iconic than this dark comedy, which has aged to perfection.
Man, were the '90s a great time for movies. Ranking these gems and excluding others seems like a crime. What a great time to have been alive!
Image: DreamWorks