Where To Find Freebies On National Coffee Day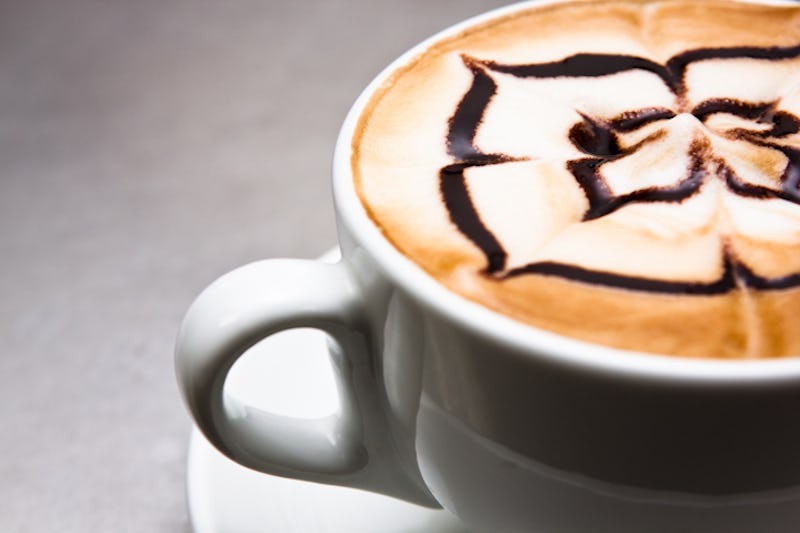 Today, my fellow caffeine connoisseurs, is a special occasion. Sept. 29 is National Coffee Day, and you better believe there are places across the country where you can cash in on latte lovers' early Christmas. This year, it's not just about the freebies (although, there are still plenty of places to get free coffee and discounts, no matter where you are in the country). Some coffee chains are even using this day to give back to the community in other sustainable ways. For instance, starting today, Starbucks is planting a tree for every bag of coffee sold in stores (but more on that in a minute). I'm anticipating that today will be an extremely productive day for workers in the United States.
Of course, other coffee retailers and doughnut shops with coffee across the US of A are all also getting in on the java-packed festivities. It makes sense that retailers would want to jump on such a momentous occasion, too. According to a 2013 survey, 83 percent of adults in the United States report drinking at least some coffee — and if you ask me, it's something that should always be celebrated.
Looking for a free cup of joe? Here are some places where you can observe National Coffee Day with freebies and discounts.
1. Dunkin' Donuts
Free medium cup of hot or iced coffee, limit one per guest. This is why America runs on Dunkin'.
2. Peet's Coffee
Get a free small cup of Major Dickason's blend with purchase of a food item, then leave happy, caffeinated, and full. I like how that works.
3. Wawa
Free cup of coffee in any size! These people just get me, you know?
4. Martha Stewart Café
Patrons of this New York City café can drink a free cup of Martha Stewart blend coffee while supplies last. Promotion begins at 8 a.m. Online patrons will also receive free shipping with code SeptShipFree.
5. Cumberland Farms
If you prefer coffee from Cumberland Farms, text FREECOFFEE to 33733 to receive your coupon for a free hot or iced coffee. Coupons are only valid today, so make sure to use yours.
6. Krispy Kreme
Get a free small cup of coffee and a free glazed doughnut! Heck yes.
7. Whole Foods
Through the end of the month, Whole Foods is selling 12 oz. cups of coffee for 25 cents!
8. Coffee Bean & Tea Leaf
Any size iced coffee (including flavored iced coffee) will be half off all day!
9. Starbucks
Starbucks is planting one million coffee trees in farming communities in need, and giving patrons an opportunity to give back with its One Bag For One Tree Commitment. Beginning today and continuing for a year, for every bag of coffee sold in stores, Starbucks will match the purchase by planting a tree in a community in need.
Looking for cool coffee ideas? Check out Bustle on YouTube.
Image: luismacalinaophotography/Flickr; Giphy