9 Random Acts Of Kindness From The Heart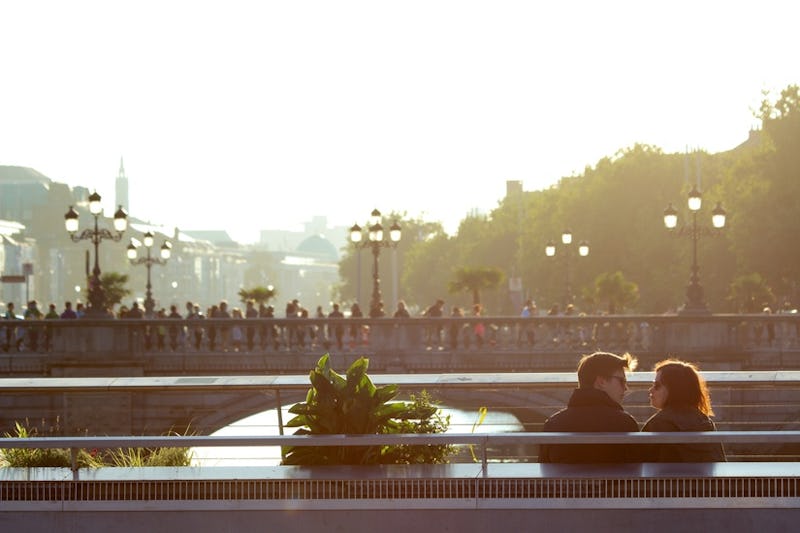 We typically think of random acts of kindness as something unselfish that we do for other people. But did you know that random acts of kindness for your partner or anyone else can actually be good for you? In fact, doing kind things for others is not only beneficial to the doer, but also the receiver, and anyone who witnesses the act, according to Steve Taylor, Ph.D. for Psychology Today. The happiness of witnessing or receiving and act of kindness creates a domino effect, which encourages others to perform acts of kindness. It goes to show that random acts of kindness really do make the world a better place.
They also make the world a healthier place. Experiencing and witnessing kindness creates the chemical cocktail in your body that improves the immune system and decreases depression, according to Underground Health Reporter writer Danica Collins. If that wasn't enough, random acts of kindness can also ease social anxiety, make you happier in your relationships, improve your outlook on life, and even lower your blood pressure, according to Priya Advani, Doctor of Acupuncture and Oriental Medicine. One act of kindness per week seems to be the magic number, according to Advani, but there's no limit to the amount of kindness you can shower on your partner. Here are nine random acts of kindness that will make your partner (and therefore you) happy.
1. Stock Up On Snacks
Keep some of your partner's favorite snacks and drinks at your place to bust out during impromptu Netflix sessions or random chill time. If you live together, pick up a special item every once in awhile, like their favorite beer or ice cream.
2. Leave Post-Its
Slip Post-It notes into your partner's lunch or tuck them into book. Other spots you can stick them include the bathroom mirror, the car steering wheel, the computer screen, and even the refrigerator. While just one note with a sweet message can brighten your partner's day, leaving dozens of them all over his or her space is a rom-com worthy way to show you care.
3. Buy Coffee
If your partner has any specific habits, such as always going to the same coffee shop, call ahead and use your credit card to buy the drink, plus maybe something extra like a cookie or scone. This idea also works for bars and restaurants. Bonus cool points if he or she is rolling with the squad.
4. Tackle The To-Do List
If your partner is stressing or just has too many balls in the air, find some way to ease that burden. Tackle something on his or her to-do list, like walking the dog or picking up prescriptions. Even something as seemingly simple as ordering take out so he or she can squeeze in a good meal can make a huge difference.
5. Fill The Tank
Borrow your partner's car to run an errand and fill the tank. Bonus points if you leave a sweet note or romantic gift on the seat.
6. Change The Temperature
If you are always hot and your partner is always cold, change the temperature in your place. You can also get blankets, slippers, fans or whatever he or she needs to be comfortable. This seems silly, but it's crazy thoughtful. Another idea: Put your partner's towel or pajamas in the dryer while he or she is in the shower so they'll be cozy warm.
7. Carry A Charger
This is a thoughtful gesture that my wife did for me before we lived together. She'd always have a phone charger with her that worked with my phone, just in case I needed it. When she told me she did that just for me, I was a puddle of melty goo. It really showed she was thinking about me and anticipating my needs. Try it and see what happens.
8. Text A Compliment
Sometimes something as simple as a surprise word of encouragement or compliment can turn someone's whole day around.
9. Turn Off Your Phone
Sometimes focused, undivided attention is good for the soul — and you might be surprised how much your partner appreciates the gesture.
I'm not saying that you should only do kind things for others because you'll get something in return. I am saying it's a nice bonus to feel good after doing something nice for someone. It's a win, win.
Images: Giphy (9); Pexels