'Enchanted' Sequel 'Disenchanted' Has Potential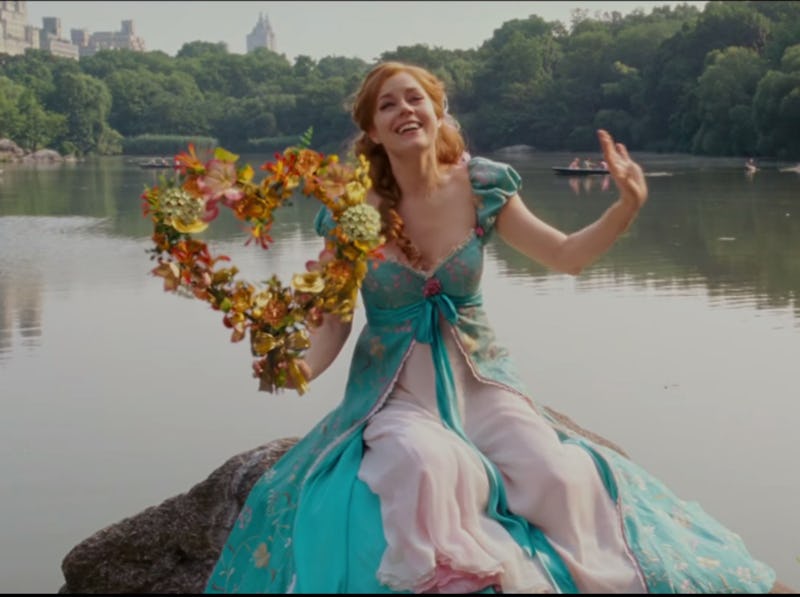 Disney has a solid track record of making amazing movies. Disney sequels tend to be pretty great too, which is why I have very high expectations for the rumored Enchanted sequel, Disenchanted . While the project remains officially unconfirmed as of right now, sources tell Collider it's in the works.
The reported title is pretty much the only tangible information at the moment. The 2007 movie starred Amy Adams, Patrick Dempsey, James Marsden, Idina Menzel, and Susan Sarandon, although it's unknown if any of them would return for the sequel or if it would be a fresh new cast. Of course, it's helpful to remember Enchanted sequel rumors have been popping up frequently over the years, particularly in 2010 and 2014.
Back in 2014, Adams told Moviefone why there hasn't been an Enchanted sequel yet:
I don't know. Maybe because it's a perfect standalone movie. Do you know what I mean? It has a great beginning, a great middle, and a great end. I watched it recently, because I typically don't watch my work a lot, and I thought, I really like that movie. It was nice to revisit that work and have really positive feelings about it. But I think it works so well. Maybe.
Just in case the project does happen, here are 11 qualities from the original Disney should replicate in the sequel.
1. An Oscar-Nominated Lead
Amy Adams was the perfect choice.
2. Disney Cameos
Like Jodi Benson, the voice of Ariel.
3. James Marsden As Literal Perfection
Give the man his own spinoff.
4. Gratuitous Central Park Shots
Because it's got the romanticism necessary for this fairy tale.
5. Classic Humor
So both kids and adults can enjoy it.
6. Musical Numbers
The music needs to be on par with that of the animated classics.
7. Moments Of Animation
Which channel the original Disney movies.
8. Julie Andrews As A Narrator
Julie Andrews makes everything better.
9. Disney References
We're all in on the joke.
10. Whimsy
Part of Giselle's charm is that she defies our concept of normality.
11. Happily Ever After
Because that's the best part of a fairy tale.
I'm keeping my fingers crossed that Disenchanted happens!
Images: Disney (screenshot); Giphy (7)