How 1 Little Girl Is Shattering Gender Stereotypes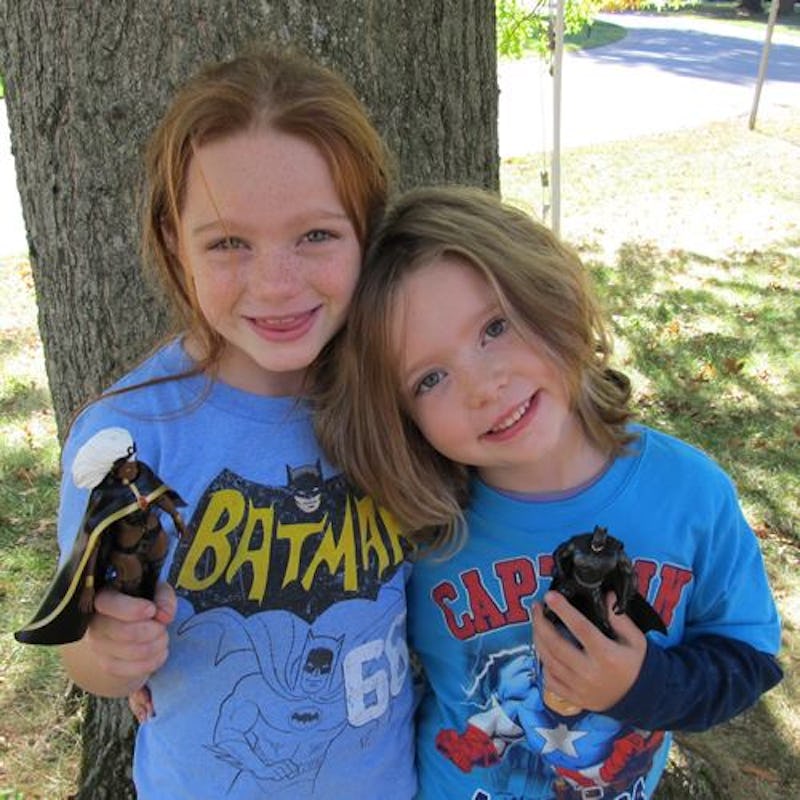 Get out your tights and capes, because October 1 — the Second Annual Wear Your Superheroes Day — officially is upon us! It all started last year, when a then-five-year-old girl named Leanna was in kindergarten. Leanna was, and still is, a superhero super fan (to put it mildly). So much so that she would often wear shirts to school showing off her favorite characters. Unfortunately, some unenlightened little classmates started teasing her and telling her that superheroes were just for boys. According to the campaign's official website, the teasing got so bad, she even started keeping her jacket on all day. Lucky for Leanna, though, she has an awesome big sister who had her back. When Adalina, then seven, heard what was happening to her little sister, she decided that October 1 would be known as Wear Your Superheroes Day: A day for men, women, boys, and girls to proudly sport their superhero gear together and spread the word that superheroes are for everyone.
Last year, the girls' parents, Tom and Mindy, helped them set up a Wear Your Superheroes website, along with an Instagram account, a Twitter account and a Facebook page. There, they encouraged superhero/equality fans to take pictures while wearing their favorite costumes and t-shirts and share them on social media using the hashtag #WearYourSuperheroes. The movement proved to be a success, with more than 1,800 participants sharing photos from across four continents. According to the website, parents from all over the world have since reached out to the family, sharing just how strongly their children were encouraged by Leanna's story.
Leanna and her family hope that this year's turnout will be even bigger. And by the looks of Twitter and Instagram today, they might just be right. Here are just some of the images shared so far today:
Are you in? If you're not dressed appropriately, I suggest you fake sick and run home to change right now. Let's help Leanna and Adalina get the word out: Superheroes are for everyone!
Image: Wear Your Superheroes/Facebook