Should You Use More Lotion In The Winter?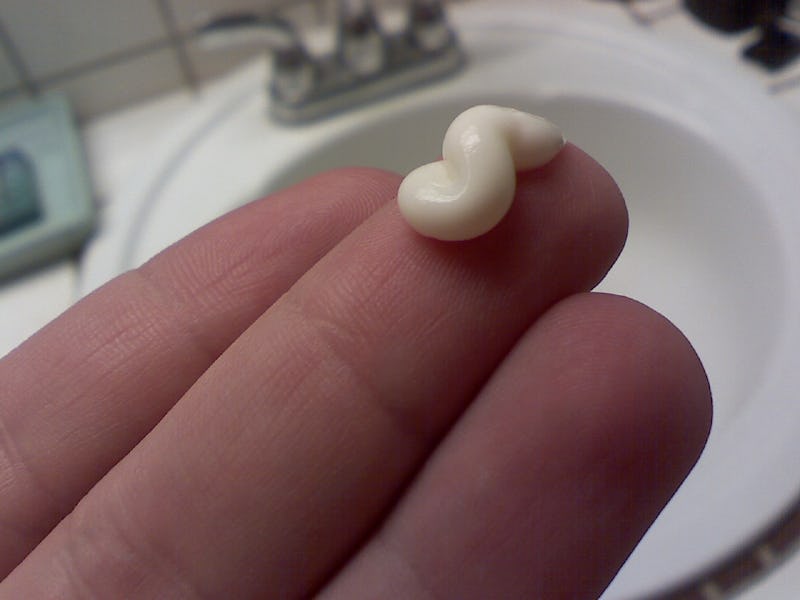 Cold weather can dramatically impact your skin and cause unexpected dryness, redness, and irritation. But should you use more lotion in the winter as the the best way to combat skin issues that pop up this time of year? I have no idea. But the beauty expert I reached out to does!
For the professional scoop on how to deal with skin in the winter and whether or not slathering on extra lotion does any good, I spoke with beauty and lifestyle expert Jeannine Morris of the amaze site jeanninemorris.com. She tells me, "You don't need to wear more lotion in the winter, you just need to wear the appropriate lotion for the season." It might be time to give that sweet smelling coconut oil bronzer lotion you've been using an official break.
Beyond lotion, Morris emphasized the importance of overhauling your whole routine a bit "As the temperatures drop, it's important to switch up your skincare regimen starting in the shower," she said. "In the wintertime, look for washes and moisturizers that tend to be a bit thicker like creams over lotions. If you have oily skin, however, stick with lotions and look for "oil free" labels."
I asked exactly what products she would recommend using, and her three top moisturizing lotion picks are below.
1. Cetaphil DermaControl Moisturizer SPF 30
(Moisturizer, $19.99, Cetaphil)
Cetaphil is great because it's affordable, safe on sensitive skin, and just straight up works.
2. iS Clinical Youth Intensive Crème
(Intensive Crème, $195, iSClinical.com )
Thick, luxurious, and a total shield against the cold.
3. iS Clinical Reparative Moisture Emulsion
(Moisture Emulsion, $85, iSClinical.com )
Another favorite of Morris, a little of this lotion goes a long, long way.
Image Credit: Shawn Campbell/Flickr; Courtesy of Brands