7 Biographies As Unbelievable As 'Steve Jobs'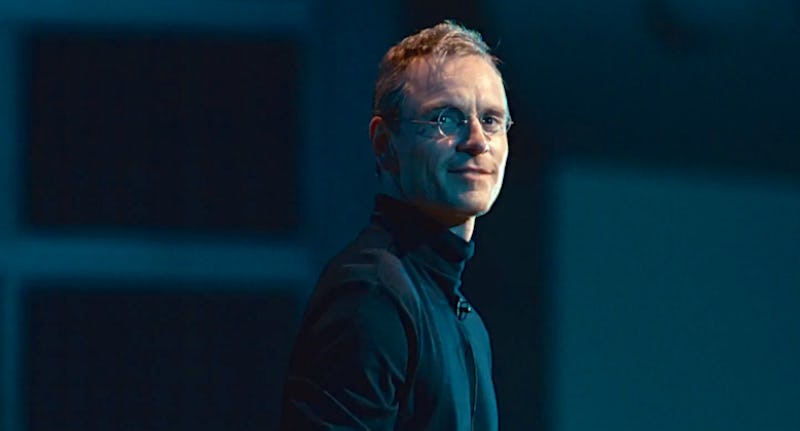 Just as Apple keeps coming out with iOS updates, Hollywood keeps coming out with movies about Steve Jobs. 2013's Ashton Kutcher-led Jobs failed to satisfy critics and fans, but Danny Boyle decided to try his hand at telling the story of the iconic entrepreneur with the new movie Steve Jobs starring Michael Fassbender in the title role. The earlier film used a script based solely on research and interviews, choosing not to Walter Isaacson's 2011 biography of Jobs. Does the new biopic follow the same route, or is the movie Steve Jobs based on the book of the same name?
Aaron Sorkin wrote the film's script, but it is, in fact, adapted from Isaacson's book. Sony acquired the rights to the biography and then hired Sorkin to translate it into screenplay form. Instead of writing the film as a traditional birth-to-death biography, Sorkin chose to focus the action around three major events in Jobs' life— all related to the launch of specific products and companies. In addition, he hired Jobs' former Apple partner Steve Wozniak to teach him more about Jobs and help ensure the historical accuracy of the technology represented in the movie.
It's definitely an ambitious undertaking, but Sorkin certainly isn't the first filmmaker to make a biopic adapted from a bestselling biography. Here are some other great movies based on great works of non-fiction.
The Diving Bell And The Butterfly
This beautiful French film is based on the life of Jean-Do Bauby, the former editor of Elle, who had a stroke that rendered him completely paralyzed except for one eye. The crazy part is that the movie is based on Bauby's autobiography, which he wrote by blinking his eye. Don't understand? Just watch the movie. It's worth your time.
127 Hours
Although I hate to see my beloved James Franco in pain, he gave an Oscar-winning performance as canyoneer Aron Ralston, who survived a five-day ordeal of being pinned under a boulder. Danny Boyle wrote the script based in part on Ralston's own book, Between a Rock and a Hard Place.
Girl, Interrupted
This 1999 film starring Winona Ryder and Angelina Jolie was based on Susanna Kaysen's autobiography of the same title, which detailed her time spent in a mental institution in the 1960s.
Catch Me If You Can
Leonardo DiCaprio portrayed young Frank Abagnale, Jr, a real-life con man who fraudulently earned millions of dollars through impersonation and forgery. After being captured and serving time, Abagnale turned his life around and wrote the book which was the basis for this film.
Running With Scissors
Augusten Burroughs' controversial memoir was translated to film in 2002 and featured an all-star cast including Annette Bening, Gwyneth Paltrow, Alec Baldwin, and Evan Rachel Wood.
Into The Wild
Jon Krakauer was so intrigued by the story of Christopher McCandless that he wrote a now-famous book about the hiker, and Sean Penn adapted the book into a film starring Emile Hirsch.
The Wolf Of Wall Street
DiCaprio once again played a dishonest millionaire in this adaptation of Jordan Belfort's autobiography, which recounted his years on Wall Street and all the embezzlement involved therein.
Will Steve Jobs do justice to the book? Will it do justice to Jobs' life and legacy? This remains to be seen, but Boyle and Sorkin tend to deliver big things. So put down your iPad and go catch Steve Jobs in theaters when it opens on Oct. 9.
Images: Giphy (7)