Taco Bell Has Awesome News For Vegetarians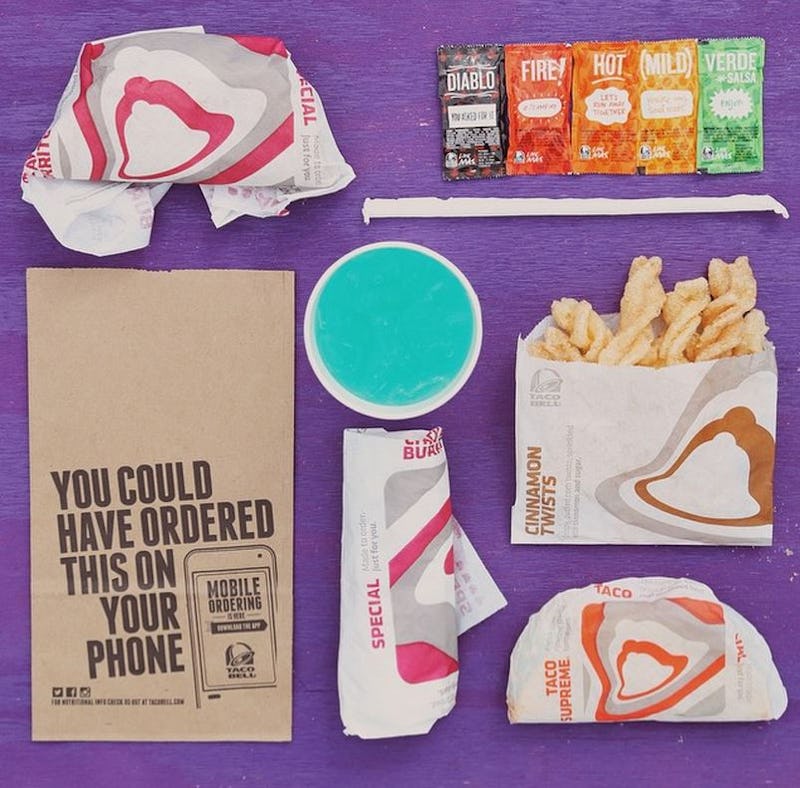 Today is the day every herbivore's dreams come true: Taco Bell has created a certified vegetarian menu. The American Vegetarian Association (AVA) has given 13 of Taco Bell's menu items its official seal of approval. Items like the Seven-Layer Burrito, the Double Tostada, and the Cantina Power Veggie Bowl (ooh!) are just a few of the meat-free delicacies mentioned in today's press release. Additionally, Taco Bell's website and mobile ordering app will now feature designated vegetarian sections with numerous customization options to suit your dietary needs.
Of course, many a vegetarian will let you in on an open secret: We've been "hacking" the Taco Bell menu for years. At the 'Bell, you can easily customize your order to feature black beans instead of ground meat or chicken, hence my constant Crunch Wrap Supreme intake.
But this is still an excellent step for vegetarians everywhere, and not just because of the burrito factor. The AVA seal of approval will help create transparency about what vegetarians (and vegans!) can and can't order. "Vegetarians are not an afterthought," said Taco Bell CEO Brian Niccol. That's a pretty good policy when meat-free items comprise 350 million sales each year for the company.
Taco Bell is showing their love for vegetarians on a pretty large scale, but they're certainly not the first fast-food joint to cater to plant-eaters. In fact, they've just joined the ranks of these other establishments with meat-free favorites:
1. In-N-Out
I'm not even "one of those people" from California, but I must profess my love for the In-N-Out grilled cheese and Animal Style fries. And milkshakes, of course. Gotta have a milkshake.
2. Burger King
BK was way ahead of the vegan/juice cleanse/gluten-free trend: The company has been offering a veggie burger as a part of their menu since 2002. It's also worth noting that Burger King's fries are vegetarian, whereas McDonald's fries are not.
3. Chipotle
No fast food-related list of any kind would be complete without a Chipotle shout-out. Though Chipotle has offered vegetarian options in the form of simply avoiding the addition of meat, in 2014 they debuted an actual protein substitute: the delicious, smoky sofritas.
4. White Castle
If Harold and Kumar were vegans, well, that might just be OK: As of last year, White Castle's menu features a veggie slider. If a tiny burger doesn't hit the spot, you can add mozzarella sticks and an egg and cheese toast to your order.
Images: Taco Bell, In-N-Out, Burger King, Chipotle, White Castle/Instagram