How To Protect Your Skin From The Wind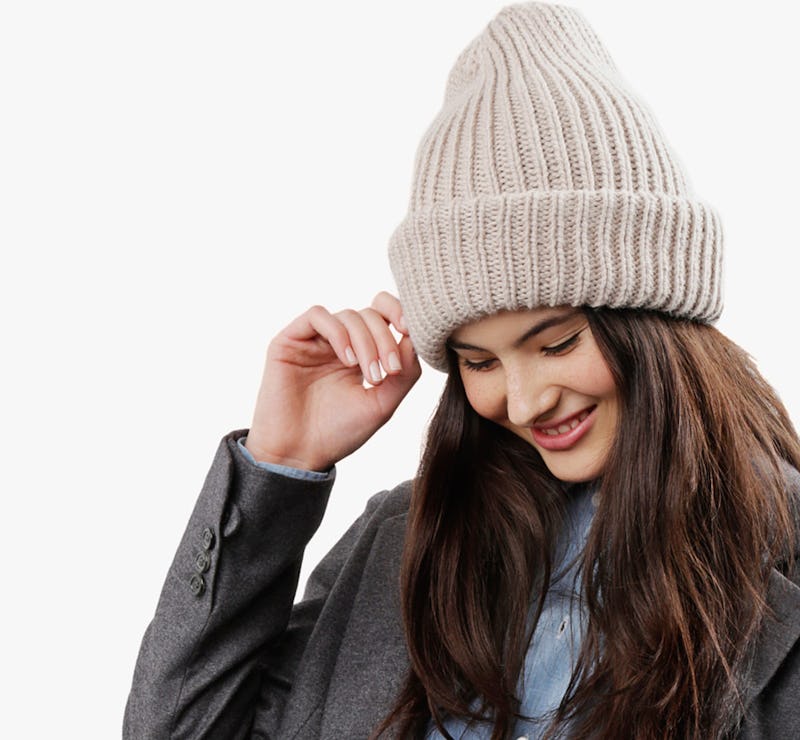 While I generally don't mind the cold, there is something about wind that cuts to the bone and causes shivers that won't quit. Wind can also do a serious number on your face, but knowing how to protect your skin from the wind will help save you from that dreaded burning cold feeling and itchy dryness. I reached out to Pamela Pekerman, editor and founder of PiecesOfPam which focuses on smart style, beauty tips, and empowering lifestyle choices.
I asked Pekerman what habits could be incorporated into my beauty and wardrobe habits to protect my skin from the harsh Manhattan wind. She gave a variety of great ideas, all of which are totally feasible!
Wardrobe-wise, Pekerman suggests you "make sure your coat has a high collar that you can pop up when needed." Sounds easy enough, right? Additionally, she loves thick knit hats to help keep your forehead safe. "I especially love the styles from Wool and the Gang," she said, "because you can buy it from them or get a knit kit and DIY!" If you're considering the DIY route, here's a ton of reasons why you should totally knit your own accessories this fall!
Thick Knit Hat
The Jam Hat, $63, Wool and The Gang
Whether you DIY or order pre-made, this snuggly hat is sure to be a wardrobe essential.
As for the face, "it's important to feed your skin with moisture pre and post skin exposure," explains Pekerman. She recommends spritzing a balancing water on your face, followed by hydrating serum before you step out the door. Simple enough! Then, once you're at home, "wash your skin with a non-stringent toner and replenish with a moisturizer." Voila. Below are her top product choices for this mini skincare routine!
Balancing Water
Sulwahsoo Essential Balancing Water, $41, Amazon
A single spritz is all you need of this refreshing water mist. It also preps your face to better absorb the hydrating serum.
Hydrating Essence Or Serums
BeBe & Bella Facial Essence, $70, Amazon
To really lock in the moisture of a night cream or moisturizer, add a facial essence or serum to your winter routine. This particular essence from probiotic skincare line BeBe & Bella has a high percentage of active ingredients working to nourish the moisture in your skin while evening your skin tone.
Nourishing Night Cream
Miracle Moisturizer Night Cream, $39, Amazon
Your skin does most of its damage control overnight, so it only makes sense to give it the right products to heal and nourish. This super moisturizing night cream ensures you're giving your face what it need to rejuvenate.
Image Credit: Courtesy of Brands