Honest Snapchat Story About New York Is #RealTalk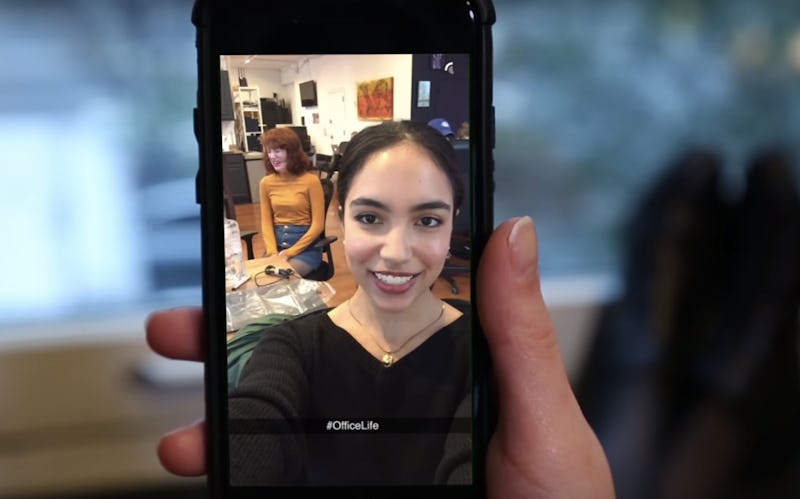 Social media often paints an idealized picture of life, but this honest Snapchat of New York City is exposing the horrible truth about life in the Big Apple. This video from Elite Daily shows what a REAL New York Snapchat would look like, and it's not as pleasant as social media would have you believe. If you look through anyone's Instagram, Facebook or Snapchat feed, you'll probably be met with images, videos, and status updates showing New York as a magical city where every meal is perfectly plated, every graffiti riddled neighborhood pleasantly gentrified, and every street scape straight out of an adorable rom-com.
The reality is far from the illusion, however, in a city that's prohibitively expensive, addled with crime, and overrun with trash, rats, and a dynamic, erratic bunch of crazy New Yorkers. It's misleading how picturesque we can make things look with some strategic cropping and filter placement. Not everything is as color saturated as your exposure and contrast tabs on your photo editor would leave the world to believe. So what's New York really like? It can't just be all romantic weekends spent sipping cocktails, strolling Central Park, and browsing museums, can it? Well, sure, it can, but there's an ugly side to all those activities you don't usually see posted to the internet.
1. There's The Omnipresent Danger To Anyone Who Dares To Be Female In Public
2. The Local Crazies
3. Your Depressing Office
4. The Crappy People
5. What The Cityscape Is Really Like
Watch the whole thing below and see if you relate:
Images: YouTube (6)