Lime Crime Is Safe To Shop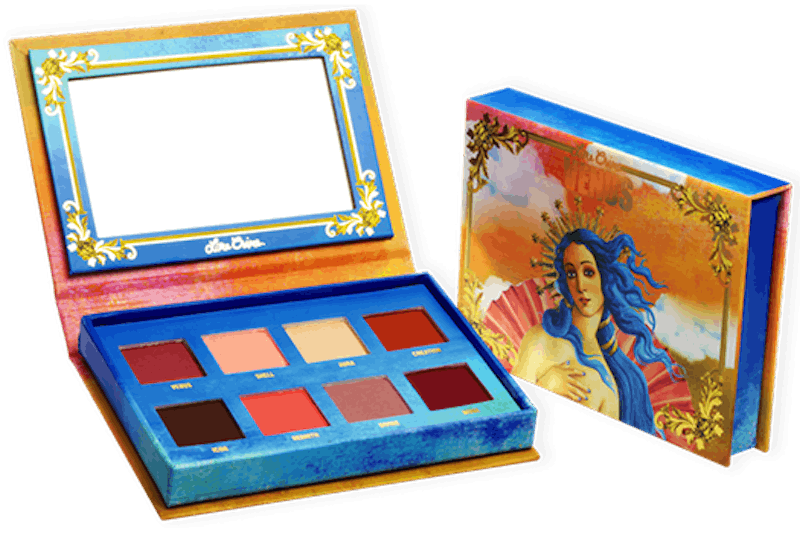 Great news for fans of Velvetines and Unicorn Lipsticks! Lime Crime has been cleared by an FDA-required study, which means you're free to shop highly-pigmented lippies, eyeshadows, and pigments to your heart's content. In case you missed it, the popular indie makeup brand received a warning letter from the FDA back in July. According to Fashionista, it specifically addressed the brand's Velvetines Liquid Matte Lipsticks, which were said to "contain ferric ferrocyanide and ultramarines, both coloring agents."
Although the FDA has approved those ingredients for products used externally, Fashionista reported that "designation doesn't include lipstick, since it comes into contact with the mucous membranes of the mouth and ingredients can be absorbed." When the news of an FDA warning first reared its head, FDA press officer Megan McSeveney explained to Refinery 29 that "whether the company was utilizing unapproved ingredients or someone on their packaging team just made a very unfortunate typo, Lime Crime is still in violation of FDA regulation."
We know now that it truly was a mistake and the coast is finally clear — Velvetines are officially safe to use! Lime Crime explains in an email to Bustle that "there was a labeling issue, not a formulation error," and this claim was supported by research. The indie makeup brand can now release their new Velvetine lipsticks without worry of violating any laws.
The vegan, non-animal tested makeup products are actually perfect for any day you're wanting to take a visit to the wild (and very bright) side. If a statement lip is what you're feigning for, that's exactly what you'll get!
Here are seven of the baddest (in the best sense) Lime Crime products that you should get your hands on now that you know it's totally safe to shop!
1. Jinx Velvetine Matte Lipstick
Jinx, $14, Lime Crime
2. Mint To Be Unicorn Lipstick
Mint, $18, Lime Crime
3. Present Carousel Gloss
Carousel, $14, Lime Crime
4. Zodiac Eye Glitter
Zodiac Eye Glitter, $10, Lime Crime
5. Parfait Day Nail Polish
Parfait Day Nails, $8, Lime Crime
6. Quill Liquid Eyeliner
Quill Liquid Eyeliner, $7, Lime Crime
7. Venus: The Grunge Palette
Venus: The Grunge Palette, $28, Lime Crime
Want more fun beauty? Check out the video below, and be sure to subscribe to Bustle's YouTube page for more hacks and tricks!
Images: Lime Crime