George R.R. Martin Has A New Book Out!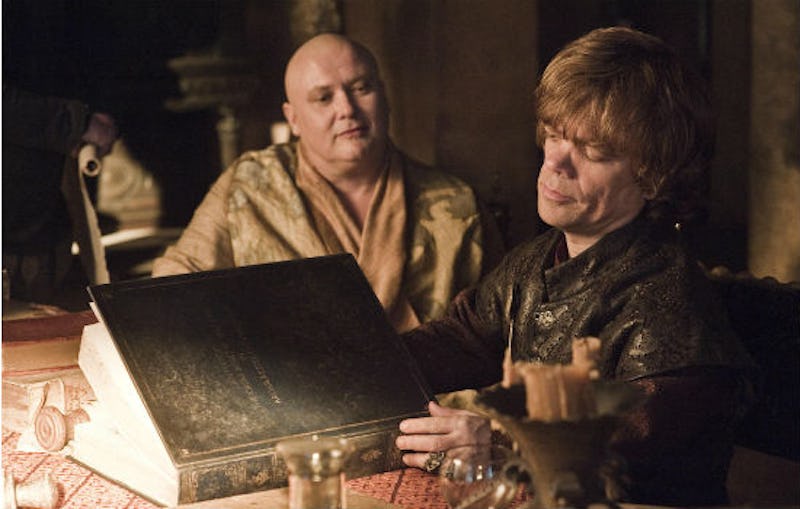 Martin has a new book out today. The bad news: it's not the long awaited sixth installment of A Song of Ice and Fire, Winds of Winter, which still has no set release date.
Instead, the new book is a collection of three prequel novellas entitled A Knight of the Seven Kingdoms.The included stories are set 90 years before the events of ASOIAF and recount the adventures of Dunk and Egg — aka Ser Duncan the Tall and future king Aegon Targaryen (the younger brother of Maester Aemon and great-grandfather of Daenerys). Although the novellas have been published separately in the past, the collection does include new illustrations from Gary Gianni, who worked on the newspaper comic Prince Valiant.
Many fans are worried about how long Winds of Winter is taking, especially with the TV show not just catching up with the novels but actually surpassing them. The handwringing has gotten a bit extreme, with people expressing concern that Martin will die before finishing the series and chiding him for spending his time on anything other than finishing the next book.
Unfortunately, no amount of kvetching will make Martin write any faster. If you haven't already read them, the prequel stories might make a good distraction while you wait. Otherwise, perhaps try reading his new essay on the appeal of Mars, and taking a few deep breaths to remind yourself that he'll finish his epic tale eventually.
Image: HBO