5 of Europe's Best Walking Cities, So You Can Check if Your Study Abroad Spot Made the List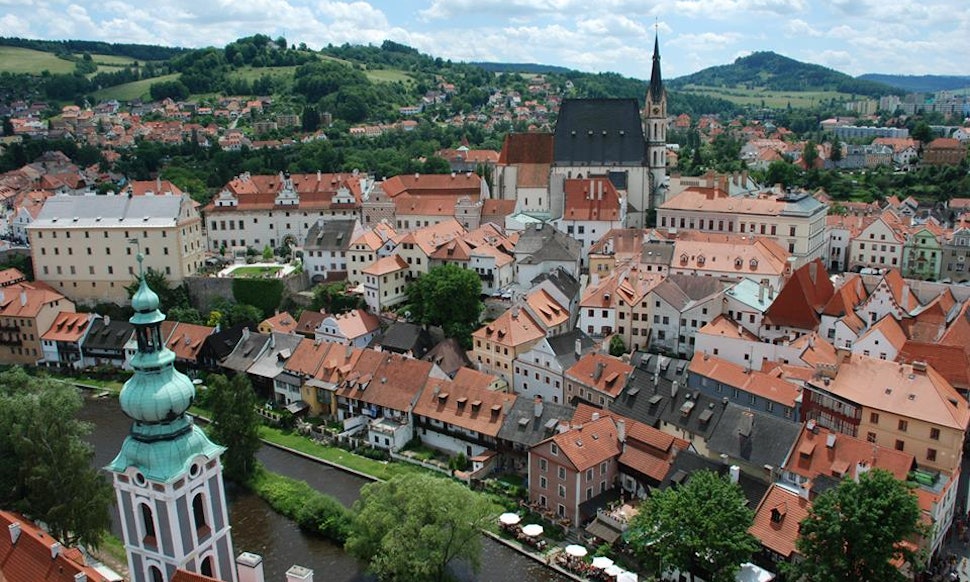 Reeling through Bangkok on a tuk-tuk is a rush, and mastering Seoul's subway system will earn you 100 Master Traveler Points. But sometimes strolling through a city on foot is simply the best — you can explore charming neighborhoods, get some exercise, and better acquaint yourself with how the pieces of each city's puzzle fit together.
But not all cities are well suited to pedestrians (I'm looking at you, Los Angeles), and for those people that prefer to get around on foot (I'm looking at you New Yorkers), Europe is basically a walker's dream realized. Whenever I'm there, I'm amazed at just how many miles I walk by the end of my trip (bring a pedometer!) — the excitement of exploring a new city always trumps the exhaustion of a long day on my feet. Paris and Venice aside, I've rounded up five of the best European cities to see on foot.
Image: Prague/Facebook
Budapest
Budapest is an extremely walkable city. It's divided by the Danube River, with Castle Hill and Gellért Hill on one side and Pest Monuments and the Jewish Quarter on the other. Indulge in local Hungarian cuisine at the Central Market Hall or spend a lazy afternoon relaxing in one of the city's famous baths. To understand why Budapest is often coined the "Paris of the East," simply wander down Andrássy Avenue to Heroes' Square.
Image: Visit Budapest/Facebook
Florence
Arriving in Florence feels like stepping into a fairytale, and you may find it hard to leave. The Piazza della Signoria is Florence's most crowded square and conveniently located right in the historic heart of the city. After marveling at the Basilica di Santa Croce, do a little leather shopping at the San Lorenzo street market. For something slightly more alternative, cross the Ponte Vecchio and visit the many antique shops and galleries on the other side of the river.
Image: Visit Florence/Facebook
Prague
The thing that thrills most tourists, including myself, is the medieval astronomical clock that dates back to 1410 and puts on a mechanical performance every hour. If you've stumbled upon the clock you've officially entered the Old Town Square, which is one of four main quarters. Walk along the Charles Bridge to reach the Lesser Town (Malá Strana) and enjoy scenic views of Prague Castle and the Vltava River.
Image: Prague/Facebook
Vienna
Choosing between Salzberg and Vienna was a toss up but I ultimately went with the latter. A leisurely walk will take you past the Hofburg Palace and the Spanish Riding School, among other attractions. Also worth seeing is Ringstrasse, a circular roadway designed in the 1800s and located in the city center. From here, the Museum Quarter, the National Theatre, and Parliament Building are all within walking distance.
Image: vienna.info/Facebook
Munich
Munich is a far more manageable city than Berlin, although both are pedestrian friendly. Architecturally, Munich is a masterpiece. Start in Marienplatz, the heart of the city and a hub for tourists and locals alike. Make sure to visit Frauenkirche, The Cathedral of Our Blessed Lady, which features Gothic architecture from the 15th century. Beer lovers need not wander too far, as the famous Hofbrauhaus is also centrally located.
Image: Munich/Facebook