The Truth Behind Lifetime's 'Melrose Place' Movie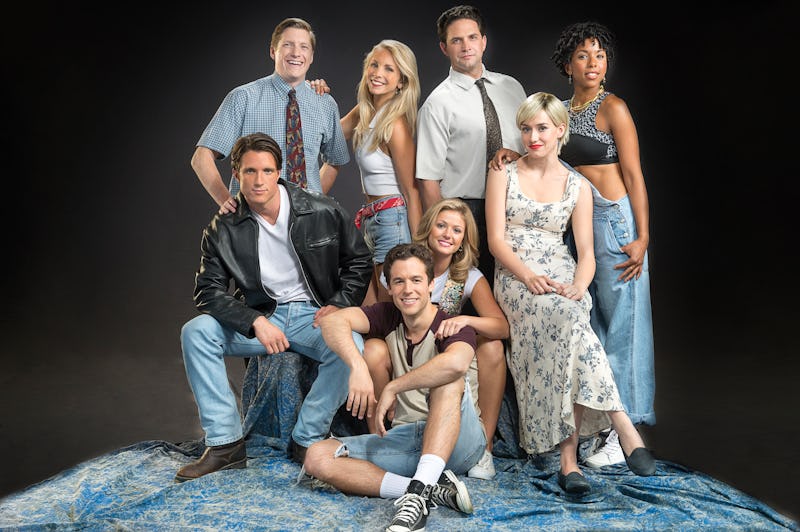 Lifetime is tackling another "unauthorized" story on Saturday, and this time they're taking it to Melrose Place. After The Unauthorized Full House Story, The Unauthorized Beverly Hills 90210 Story, and The Unauthorized Saved By the Bell Story, it was only a matter of time before The Unauthorized Melrose Place Story was released. And, like its predecessors, you might be wondering how accurate The Unauthorized Melrose Place Story is to true life events.
The "unauthorized" portion of the film allows Lifetime to dramatize and add some more excitement to certain things that happened behind-the-scenes of your favorite TV shows growing up. According to the New York Times Lifetime's production of these films are seen more as a "love letter" to the cast and crew, versus a muckraking film. Whether that is done for legal reasons, or not, at least we know that these movies aren't created to stir up too much drama. Maybe just a little.
So, when it comes to The Unauthorized Melrose Place Story, what can fans expect in terms of accuracy? Us Weekly reports that Lifetime says that The Unauthorized Melrose Place Story will be "drawing from true stories and anecdotes from interviews with the original cast and crew."
Plus, the made-for-TV movie's website says that the film will cover "remarkable behind-the-scenes moments that shaped the series including cast drama, Heather Locklear arriving to 'save' Melrose Place, and the actors begging their writers for even wilder storylines to make them fan favorites."
So, while it is technically unauthorized, it seems like Lifetime is striving for accuracy in addition to drama with this particular film! Hey, sometimes the truth is stranger than fiction, after all.
Images: Sergei Bachlakov/Lifetime (2)