Expect These New Characters On 'TWD' This Season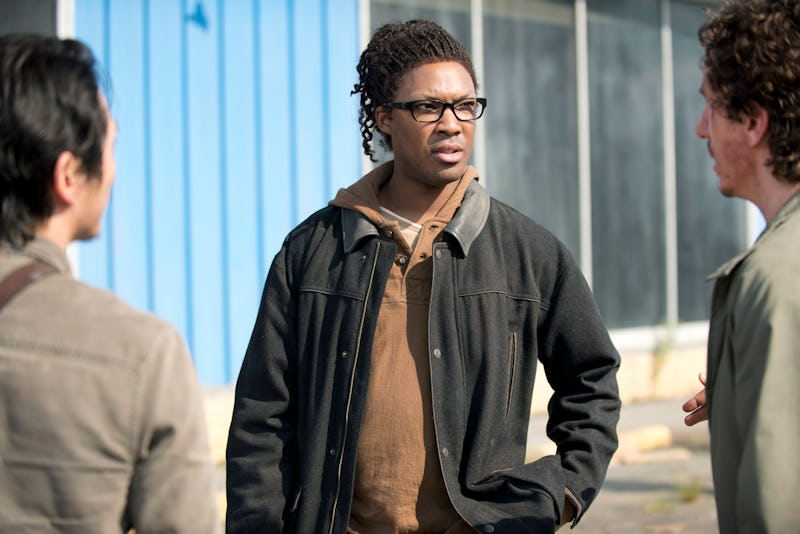 The comic book world of The Walking Dead is vast and ever expanding. As the new series of the AMC series draws closer, I look forward to seeing who will be brought to life and join Rick Grimes and his ragtag bunch. So, what new characters are joining The Walking Dead Season 6? What new friends and foes will our heroes encounter? Are we ever going to see Negan on this show? Fans of the comic books have been bracing for this ruthless villain for ages now, and I wouldn't put it past the showrunners to keep up that tension and anticipation for as long as possible.
Several new characters have been cast for Season 6, and I'm sure we'll continue to add more as the season goes foreword. We're going to meet a few more Alexandria residents who were otherwise occupied in previous episodes. Isn't that kind of cute to think about, yet reasonable considering that they all live in houses with doors that lock? You can't expect everyone to show up to the town meeting or welcome dinner party. Now that the "wolves are coming," I'm sure that we're going to be getting to know them more as well, beyond the few Wolves who appeared in the Season 5 finale. There are also several new characters from the Walking Dead comics who will be joining the series.
Heath
Also from the Walking Dead comics, Heath is played by Corey Hawkins, who you may recognize from this summer's Straight Outta Compton. He is pictured above in costume, and will be one of the new supply runners. In the comics he's described as quiet and aloof. Let's hope he stays away from revolving doors...
Dr. Denise Cloyd
The "other" Alexandria doctor (the one who wasn't an abusive husband and shot dead by Rick) will be played by Merritt Weaver. Denise is a TWD comic book character, and after Pete's death becomes critical as the surgeon who saves a lot of our favorite character's lives. She is also romantically involved with Heath in the comics, so get ready!
Carter
First of all, I'm surprised that it's taken this long Ethan Embry to appear on The Walking Dead. The actor seems like such a natural fit for the series and the world. His character Carter was mentioned in Season 5, and we'll meet him in Alexandria this year. From the looks of the Season 6 trailer, he's not a fan of Rick Grimes' new position of power in town.
Scott
As you may have guessed by the picture, this character is played by Sonequa Martin-Green's husband, Kenric Green! Hopefully Scott, another supply runner from the comics, will get to share some scenes with Sasha.
Paul "Jesus" Monroe
The final comic character to arrive, Paul Monroe goes by the nickname "Jesus." Given the Walking Dead television series' use of religious imagery, I can't wait to see what they do with this character. We don't know much about him or what his relationship is to Deanna Monroe, the current leader of the Alexandria Safe-Zone. He's most likely a son or nephew, and we do know that Paul is played by Tom Payne.
????
Finally, Xander Berkeley was cast as an as yet unknown character for Season 6. Will he be a Wolf? Will he be Negan? TVLine says that he's not Negan, but described his character as someone who thinks pretty highly of himself and potentially villainous in the initial casting announcement. With so many of these new characters coming from within the internal world of Alexandria, I look forward to a new big bad stepping in and shaking things up on The Walking Dead Season 6.
Images: Gene Page/AMC