'Teen Wolf' Is Moving To A Brand New Day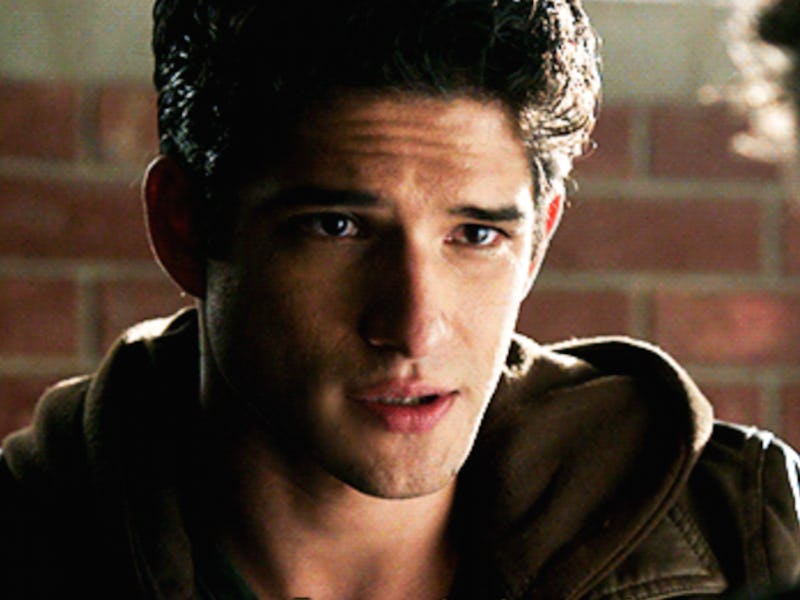 If you're eager to watch Teen Wolf Season 5B, then you'd better double check your DVR. As the cast revealed during their panel at New York Comic-Con, the Teen Wolf winter premiere will be on Tuesday, rather than Monday (or "Moonday," as fans are prone to call it). Yes, that's right; we're going to have to find a new, catchier name your Teen Wolf day of the week. If you're wondering, Tyler Posey suggests we call it "Tyler Tuesday," while everyone else will probably decide to go for "Teen Wolf Tuesdays." Well, except me. Tyler Tuesday sounds like a great name to me.
So, yeah, if you're looking to get your fix of werewolves and whatever other supernatural creatures have decided to drag themselves to Beacon Hills on this particular day, then you can tune in to the next episode of Teen Wolf on Tuesday, Jan. 5, at 9 p.m. Heck, even if you're not looking to get your fix of werewolves and supernatural creatures, you should still check out what promises to be an incredibly action-packed season, full of love (Scott and Kira are back in full force), pain (Scott and Stiles are, well, not), and surprise fan favorite characters (an Argent is back — and no I won't tell you which one).
Season 5 has already been a rollercoaster ride for fans that has pretty much done its best to devastate them emotionally, so I think having the show jump from Mondays to Tuesdays will probably be the least of their concerns once the winter premiere rolls around. In fact, from the trailer that debuted during Comic-Con, I think fans will probably end up being glad they don't have Teen Wolf to look forward to on Mondays. Mondays are bad enough without the pain of watching Scott and Stiles fight, OK?
Image: MTV