Shia LaBeouf Reportedly Arrested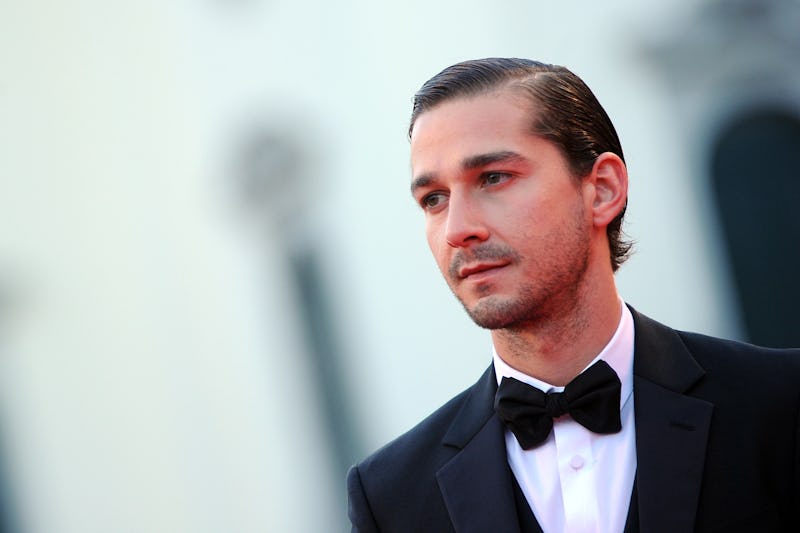 This is shocking: According to TMZ, actor Shia LaBeouf has been arrested in Austin, TX. Though the details are not yet known, the site alleges that a witness claimed "the actor was blitzed, out of control and disobeyed police." Additionally, photos of a man resembling LaBeouf appearing to be handcuffed by police were published on TMZ, and a witness captured the incident on tape.
Unfortunately, this is not the actor's first brush with the law in recent years. In 2014, LaBeouf was arrested after allegedly disrupting a performance of Cabaret in New York City: According to CNN, LaBeouf "lit up a cigarette in a Broadway theater," amongst other rowdy behaviors. Following his arrest, LaBeouf appeared on Jimmy Kimmel Live! and spoke out about his arrest, and promised it wouldn't happen again anytime soon: "I'm gonna stay away from Broadway a bit."
Additionally, LaBeouf has also reportedly been involved in numerous altercations in recent years: In 2011, a man accused LaBeouf of pulling a knife on him (the actor walked away from the incident, so no charges were filed), in 2007, he was arrested for allegedly refusing to leave a Chicago area Walgreens (though prosecutors later dropped the charges, according to the Huffington Post), and, also in 2011, Us Weekly reported that he was placed in handcuffs by police following an alleged bar fight in Sherman Oaks, CA (though the magazine reported he was released soon afterward).
Bustle has reached out for comment, but has not yet heard back.
Image: TIZIANA FABI/AFP/Getty Images