How To Get Involved On World Food Day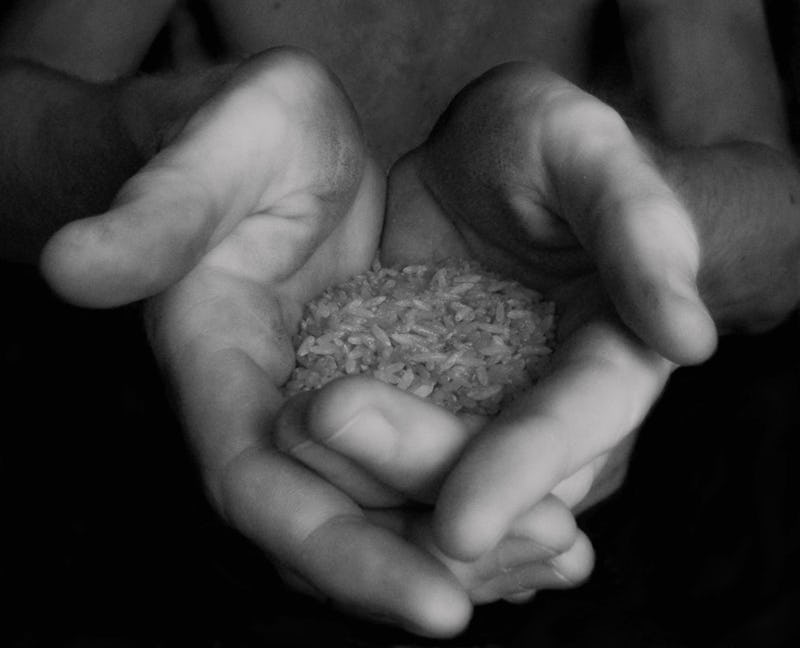 Yes, it's Friday, but today is important for a very different reason — Oct. 16 is World Food Day, and if you're like me, your first thought might be that this is a delightful day created for the celebration of delicious dishes from around the world. Before you jump in your car and head to the farmer's market to secure ingredients for a worldly feast, let me tell you what World Food Day really is. World Food Day is a day dedicated to taking action against hunger. This day started in Canada as a celebration of the creation of the Food and Agriculture Organization of the United Nations on Oct. 16, 1945. Fast forward 70 years later, and this day is now observed by millions of people in almost every country.
World Food Day has a mission of eradicating hunger in our lifetime, based on the truth that the right to food is a basic human right. Each year, a theme is announced. The World Food Day 2015 theme is "Social Protection and Agriculture," with the purpose of highlighting the role social protection plays in reducing chronic food insecurity by ensuring direct access to food, along with the financial means to purchase it.
According to World Food Day's official website, one in nine people worldwide live with chronic hunger. Of that population, 60 percent of those people are women, and more than five million children under the age of five die from malnutrition every year. These statistics seem bleak, but the world produces enough food to feed every person and, with the awareness raised from World Food Day, 40 countries have managed to halve the number of their residents who go hungry.
Though it may be easy to see ourselves as separate from this problem, the reality is that one in seven Americans goes hungry. Luckily, there are many ways you can get involved in eradicating hunger. Below are six ways you can participate, and make a difference in honor of World Food Day no matter where you live.
1. Sign the Zero Hunger Challenge Declaration
This declaration is part of the UN's Zero Hunger Challenge. It encourages participants to actively advocate for the eradication of hunger. Signing this declaration and then sharing it on your favorite social media outlets helps to raise awareness for the World Food Day mission. Sign the declaration here.
Gather your friends, family, and the members of your community to share a meal and a conversation about food, farming, and hunger. There is no right or wrong way to host a meal. It can be a simple gathering in your living room or a community-wide picnic; the most important thing is to open up a dialogue about hunger and how we can come together to help eliminate it.
3. Host a Meal Packaging Event
It doesn't take more than a handful of volunteers and a few hours to compile thousands of dried, ready-to-prepare meals that can be distributed to those in need. If hosting feels too overwhelming, check and see if an event is already happening in your city.
4. Get Educated
Change starts with awareness. There are thousands of resources that will provide information about hunger and the fight to end it. Take the HungerU Challenge to see what you know!
5. Volunteer Locally
In nearly every city in the world, there are soup kitchens and outreach programs that you can volunteer at. These organizations are often looking for volunteers to help feed their city's hungry.
6. Hit the Streets
Though there are many organizations that provide pre-planned events, dinners, and outreach programs, a great way to take personal responsibility for ending hunger is to take to the streets in your own community. Make or purchase sandwiches, and then distribute them to the homeless and the hungry.
You can read more about World Food Day at www.worldfooddayusa.org.
Images: Kris, foodswings, wonderlane/Flickr