Ellie Has Serious Stage Presence On 'The Voice'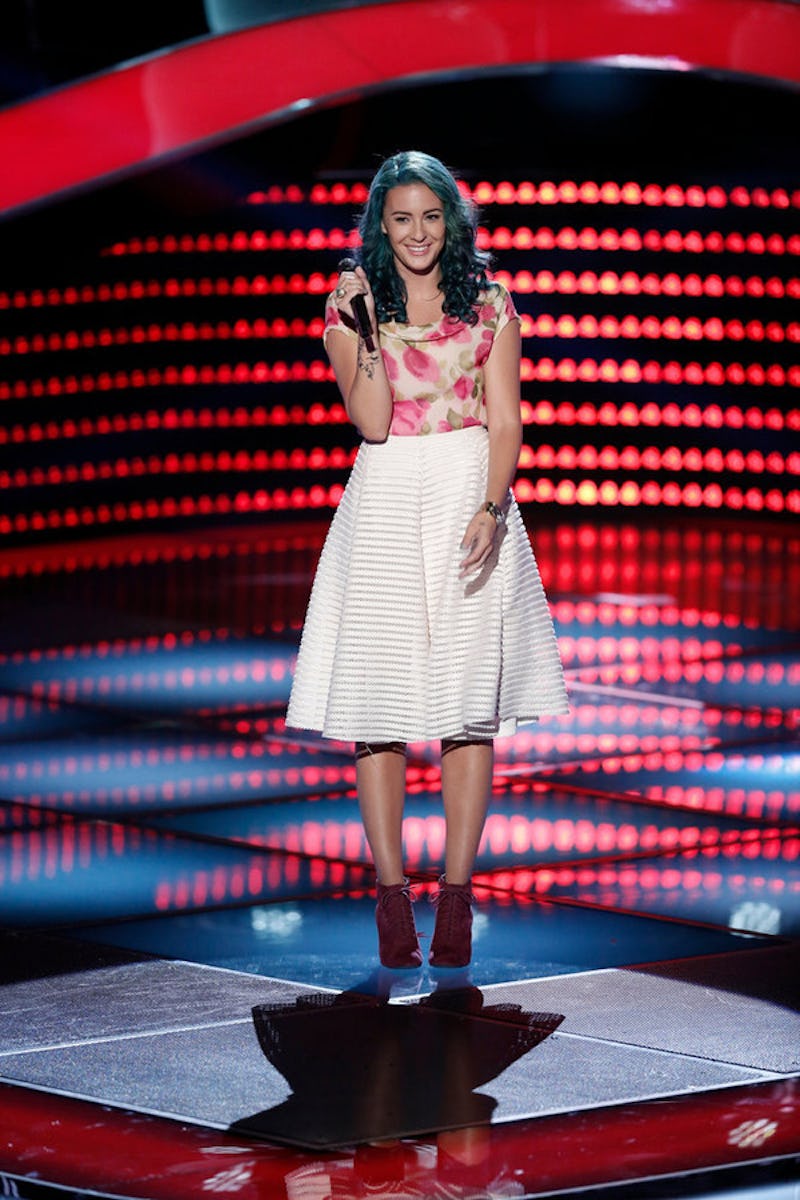 I'm a big believer that half of being good at performing is being at home on the stage. And, if you have a good stage presece coupled with incredible talent, well, there's no stopping you. That's something Ellie Lawrence discovered when she won the Battle Round on The Voice Monday night. It was a tough competition between her and fellow Team Gwen member Tim Atlas. The pair performed "Sweater Weather" by The Neighbourhood. Both were really good, but, at the end of the day, Ellie just killed it in the charm department.
"Neither of you lacked passion," Adam Levine was quick to say at the end of the song. "That's the most important thing." And, Pharrell Williams seemed to agree, because after Gwen Stefani chose to keep Ellie, Pharrell stole Tim Atlas. So, everyone got to stay in the competition. "I like your passion," Pharrell told an elated Tim. "You know how to turn it on."
These kind of battles are my favorite because everyone goes home a winner. Obviously the pack has to be whittled down eventually. But, for now, two talented singers get to keep doing the thing they love most, and that's what I love to see on The Voice.
Image: Tyler Golden/NBC (2)