Tone It Up & BANDIER Will Up Your Activewear Game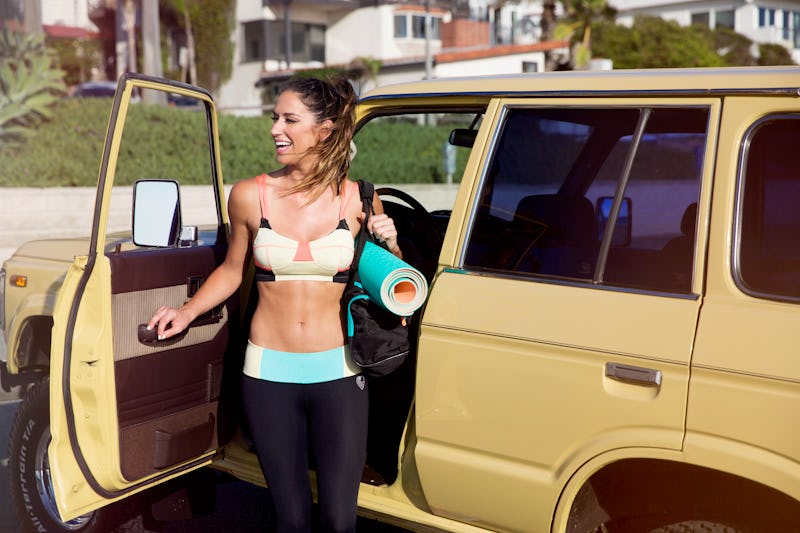 Putting together a personal wardrobe involves finding the perfect shoes, tops, jeans, and the obvious — fitness attire. Gone are the days where we only wear workout clothes to, well, workout. It has become an essential part of every closet, so Tone It Up and BANDIER are launching a capsule active apparel collection for the chicks all about flaunting their fitness style!
With the massive following both brands have, the collaboration is sure to be a definite success. Tone It Up has become one of the most popular fitness and lifestyle companies, providing opportunity to get fit and healthy but enjoying the process with friends and a strong community. There's no better movement than this to be paired up with BANDIER, a brand which combines fashion and fitness with the coolest workout wear you've ever seen.
Jenn Bandier, the founder of BANDIER, said in a press release that "BANDIER's mission is to motivate women to look and feel their best through fitness and fashion, and that Tone It Up founders "Karena [Dawn] and Katrina [Scott] inspire so many women and we are thrilled to be the exclusive retailer for the first Tone It Up activewear collection." The collection will feature a variety of tops, bottoms, and sports bras that are all designed by Dawn and Scott.
The collection are available for purchase exclusively through BANDIER and Tone It Up! Here's a look at the raddest capsule collection of the season.
1. Extra Mile Tank
$26, shoptoneitup.com
2. Pretty In Pixel Tank
$29, shoptoneitup.com
3. Violet Crush Tank
$29, shoptoneitup.com
4. Violette Crush Bralette
$36, shoptoneitup.com
5. Sunset Crush Bralette
$34, shoptoneitup.com
6. Seascape Capri
$42, shoptoneitup.com
7. Blue Lagoon Sports Bra
$29, shoptoneitup.com