11 Actually Creative Costumes For Couples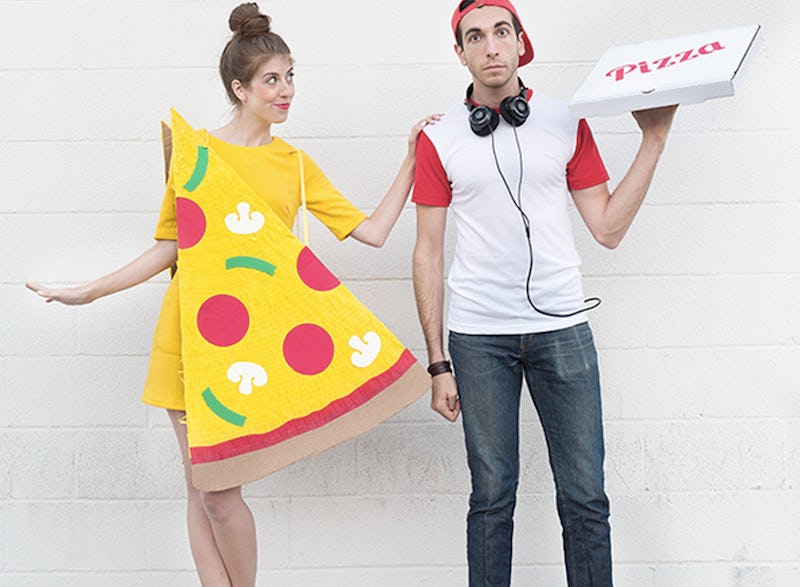 I'm a huge fan of Halloween, but I think that couples costumes usually tend to lack creativity. Seriously, some of them just seem so overplayed — I feel like I see the same ones on Pinterest every single day. I'm looking at you, doctors, nurses, and sexy cops!
There is nothing wrong with wanting to dress up with your significant other on Halloween. But in my humble opinion, if you are going to dress up in tandem, then you need to do it right. Your aren't a boring couple; why would you choose a Halloween costume that might make people think otherwise? These couples costume ideas really hit it out of the park. There aren't any Disney characters, and none of these costumes make me want to vomit. Yay!
Even if your significant other isn't big into the costume thing, there are plenty of easy-to-make options on this list. I guarantee that your partner will at least be on board with No. 7 (wink, wink). From funny to cute to everything in between, I have covered all of the bases.
Here are 11 creative Halloween costumes for couples that won't make your friends roll their eyes when you walk into the party.
1. Jack And Sally
Pay homage to the greatest holiday movie of our time with this riff on The Nightmare Before Christmas.
2. Cave Cuties
Get primal this Halloween.
3. Black Whopper And Green Poop
A little gross, but no one can ever say you weren't creative!
4. Zombie Bonnie And Clyde
Together ... forever. Awww.
5. Quailman
Do it for the '90s kids out there. One of you could also be Patti Mayonnaise or Doug.
6. Tooth Fairy And Dentist
This is super cute if one of you is in dental school. Or, ya know, if you're just really passionate about dental hygiene.
7. Netflix And Chill
Because isn't this modern romance at its finest?
8. Fairly Oddparents
Seriously, this is so dang cute. Channel your inner Cosmo and Wanda with colored hair and paper star wands.
9. Rockstars
Clever, huh?
10. Pulp Fiction
Go ahead and dance like Uma Thurman.
11. Avocados
Again, creative and cute AF.
For more Halloween ideas, check out Bustle on YouTube.
Images: Studio DIY