Watch Emilia Clarke Train For 'Terminator Genisys'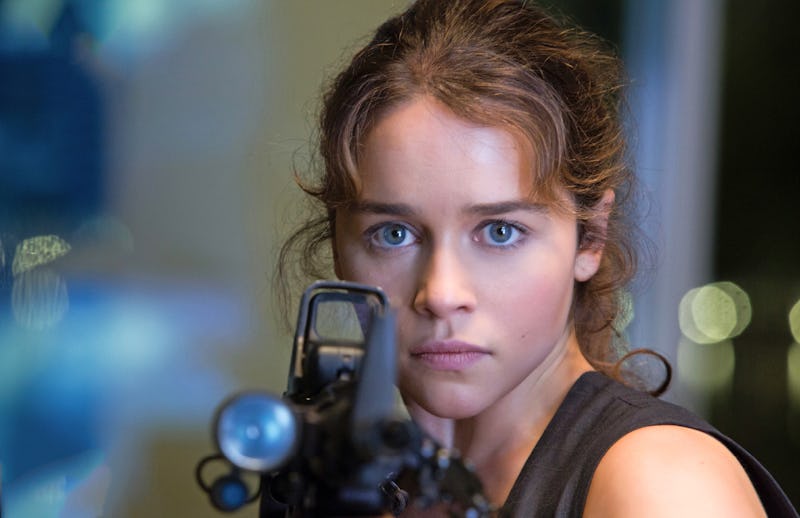 Arnold Schwarzenegger maybe be the face behind the Terminator franchise, but Terminator Genisys' Emilia Clarke is the real star. Fans know her from her days birthing dragons on Game of Thrones, but Clarke takes on a new level of badass in the latest installment from the beloved franchise. Genisys surrounds John Connor, leader of the human resistance, sending Sgt. Kyle Reese back to 1984 to protect his mother Sarah Connor and make sure the future stays on its correct path. But of course, if Back to the Future has taught us anything, it's that toying with the future has unexpected results. In the case of the Connors, it's a fractured timeline.
Bustle received an exclusive behind the scenes clip from the film, showing Emilia Clarke training for her powerful role as the iconic Sarah Connor. In the clip we see Clarke practicing shooting behind a green screen with heavy weaponry, and describing her fascination with the franchise as a child. Though it will be some time before we see Clarke on screen again — in a possible sequel or another episode of Game of Thrones — this footage may tide fans over... for a minute or two.
See the exclusive behind the scenes clip below. Terminator Genisys comes out on Digital HD October 20.