9 Books To Read When You're Feeling Lost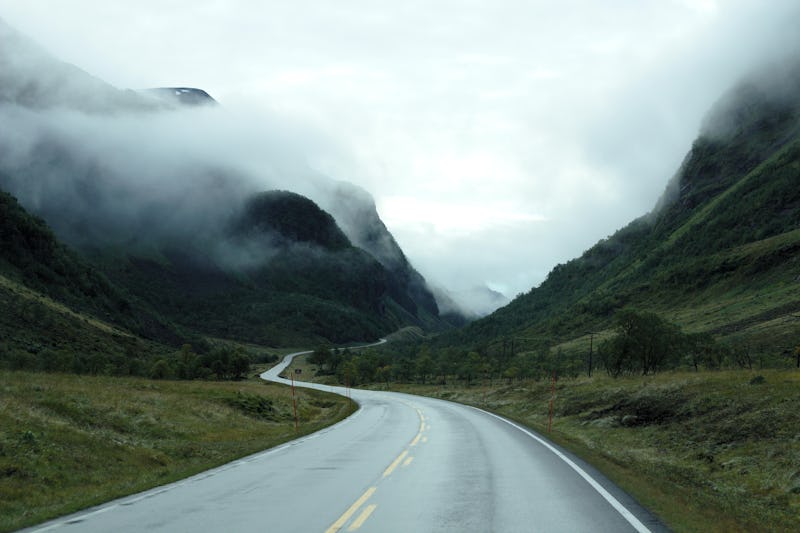 Many often feel lost in their job, relationship, or just life in general. It's not uncommon to feel lost at different times throughout life. There are a handful of great books to read when you need direction, but more importantly, it's key to remember that having this feeling is OK and that you're not alone. To feel lost does not simply mean that you don't know what you're doing with your life. It means that you are discontent with your current state and that you want more out of your life. To be lost means that you are open to what's next.
Many feel lost specifically in their 20s because it is usually a time of major transition. When you leave the comfort of school, the future is a great big question mark. When you recognize this feeling, it's time for reflection and a little soul searching. The key is to discover or rediscover your passion, motivation, and purpose. Books are amazing at shifting your perspective and helping you find your path. Here's a list of amazing books of various genres and topics to help you find clarity, from self-help guides, to nonfiction and fiction short stories. If you're feeling a little lost, here are nine books that might help you find a clear path.
Tiny Beautiful Things is a collection of essays compiled from Cheryl Strayed's "Dear Sugar" advice column. She gives advice on diverse issues such as miscarriage, infidelity, poverty, and addiction. While answering readers' questions, she often shares her own personal and heartbreaking stories. The book is widely considered a life-changing read.
A classic, What Color Is Your Parachute, was first first published in 1970. The book is annually updated and has sold more than 10 million copies and has been translated into 20 languages. Bolles provides methods for readers to reflect on their dream job and land it.
Gladwell's second book, Blink, explores the power of first impressions and intuition. It demonstrates how someone's subconscious effects his or her decisions. Gladwell argues that we can learn to make better snap judgments.
Click here to buy.
Charles Duhigg, an investigative reporter for The New York Times, takes a serious look at the science of habit formation and change. He advocates that once we understand our habits, we have the capability to change them. Duhigg makes his point by presenting interesting case histories.
This International bestseller can provide life changing results. Marie Kondo teaches the KonMarie method for simplifying, organizing, and storing. An organized home can inspire a calm and clear life.
Quiet is an eye-opening book about temperament, a core element of human identity. Susan Cain dissects the advantages and disadvantages of both introverts or extroverts. She offers great advice to introverts who are functioning in an extrovert-dominated culture.
The Miracle of Mindfulness is a manual on meditation by the Vietnamese Buddhist monk, Thich Nhat Hanh. The manual includes anecdotes and practical exercises to learn the skills to gain greater self-understanding and peacefulness.
Pollan analyzes the American diet and offers a view on what it means to eat well. In Defense of Food is powerfully argued and thoroughly researched. Eating well can have a profound effect on your general well being.
No One Belongs Here More Than You is July's first book, a collection of sixteen short stories. Each stars a lonely character trying to navigate the world. Miranda July captures seemingly insignificant moments with a captivating depth.
Feeling lost can be scary, but it can also be an exciting time for change. So grab a book, sit back, and enjoy the journey.
Image: Pexels