The "Hotline Bling" Video Is Full Of Dancing Drake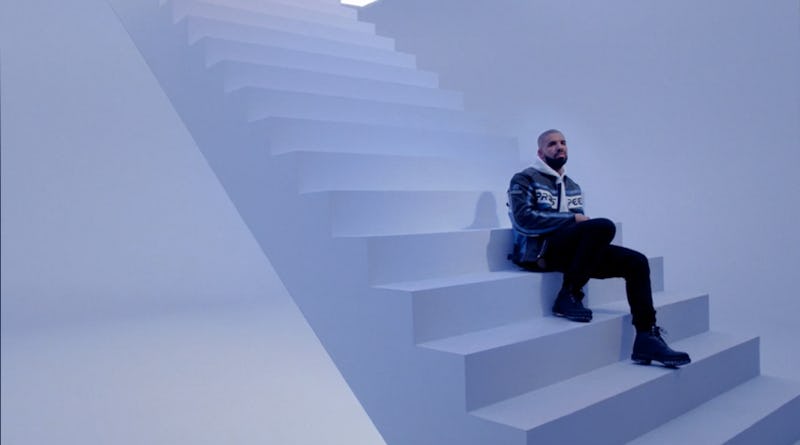 Another day, another second we have to live without Drake's Views From The 6. As much as we continue to complain that Drake's next album isn't in our hands yet, the rapper sure knows how to keep us occupied with loving him while the release date of his album gets further and further away. Take Monday night, for example. You might have been minding your own business, dealing with the evening grind, when, all of a sudden, Drake releases the "Hotline Bling" music video, like he warned everyone that he was going to do on Sunday. But he didn't say when, so it still caught you by surprise that this highly-anticipated music video was exploding onto the Internet with the same about of passionate fervor from Drake fans as, say, Views From The 6 would. But let me stop grumbling to myself about the wait, because there's this music video to discuss.
Let's being the discussion with a solid, "AHHHHH!" Because Drake has a new music video out, and that alone deserves a scream of delight. Then, let's continue the discussion with a few moments of reflection, because the "Hotline Bling" music video isn't exactly what you would expect to come out of one of Drake's biggest singles of the year. It features Drake dancing in a room, chilling on a staircase, and... that's pretty much it. Suffice it to say, Drake fans are going to have mixed feelings with the result, and new Drake fans might not exactly be drawn in by this music video if they weren't already drawn in by the single. Visually, it's pretty cool, but as for an exciting music video? Not quite.
Watch the video below and decide for yourself how you feel about Drake's new release:
Image: Drake/AppleMusic