5 Shows You May Have Skipped in 2013 That You Need to Watch in 2014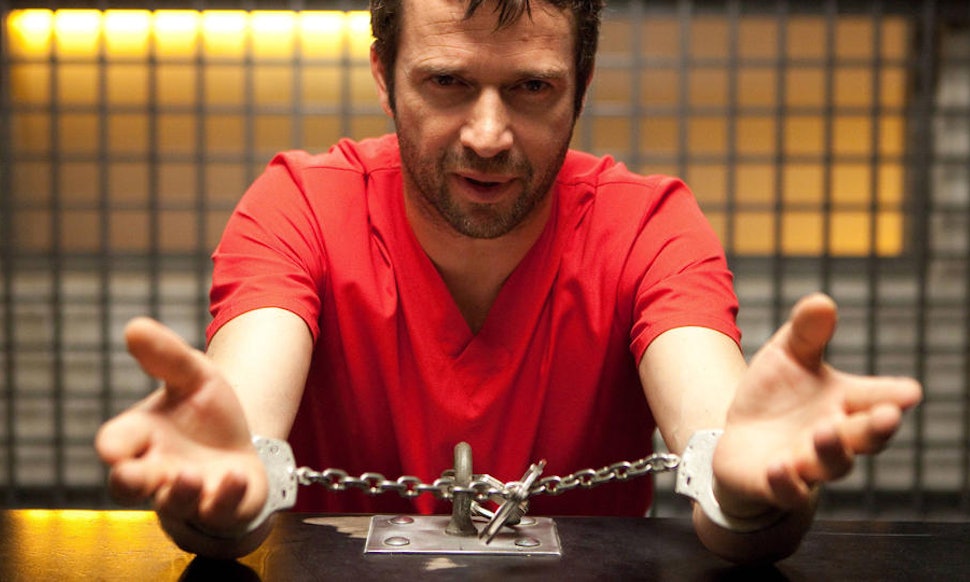 If you're anything like me, you have a few TV resolutions for the New Year. For me, it's getting through at least one season of Breaking Bad before I become completely culturally irrelevant. While the entire world (other than me) tuned into Walter White's meth-y shenanigans, there were a ton of other shows that people simply ignored. I watch a lot of TV show underdogs, and I'm excited about the new season of some shows that got considerably less attention this year. Here are five shows we should give a chance in 2014.
Image: Fox
'Bates Motel', A&E
I was really excited about the prequel/modern-day-reboot of Hitchcock's Psycho (just go with it) and assumed incorrectly that it would be a pure horror show in the same vein as American Horror Story. The result was far more Twin Peaks than AHS. We were treated to a tense, dark drama about a small town with a lot of secrets, including an underground drug market and human trafficking ring. The show could drop the Psycho mythology all together, rename itself White Pine Bay, and I would still watch, mainly for the stellar performances by Vera Farmiga and Freddie Highmore as Norma and Norman Bates, and the underrated Max Thieriot as Norman's half-brother Dylan who gets entangled in the dark underbelly of his new town.
After a dramatic cliffhanger ending to the first season — which involves a murder and a list of likely suspects — Season 2 of Bates Motel will premiere on March 3.
'The Following', Fox
The Following got no love, and perhaps for good reason — the show is ridiculous. But it's also ridiculous in the best way. If you can stomach the violence and stop rolling your eyes at the excessive Edgar Allan Poe references, you'll become addicted to the lunacy of this Kevin Bacon vehicle about an FBI agent who must hunt down a cult of serial killers uniting through social media and terrorizing America.
What I love about this limited series (only 12 episodes a season) is that it isn't afraid to pull the rug out from underneath you. Without giving too much away, that means killing off familiar characters left and right and dramatically shifting gears. (It's a Kevin Williamson show, so we should all sort of expect this.) Much like the mini-series anthology American Horror Story, on The Following, nothing really feels sacred or safe — and that keeps things interesting.
Image: Fox
'The Mindy Project', Fox
Okay, so after Bates Motel and The Following, The Mindy Project is exactly the kind of light fare you need to keep your dreams from becoming nightmares. When I first watched The Mindy Project, I have to say I wasn't too impressed. Mindy Kaling is funny as ever, but I wasn't too engrossed in the cast of characters or the New-Girl-light feel of the show. In Season 2, it seems that all of these little issues have been resolved. The show has a solid supporting cast — including the new addition of Adam Pally, formerly of the beloved-but-cancelled Happy Endings — and works as a workplace comedy. Plus, I kind of love Mindy as the slightly self-absorbed, girly, unapologetic hero of the show. She's nothing like any of the protagonists that we see today, and it's great.
The Mindy Project will air its winter finale on January 28 and return again in April — plenty of time for viewers (like myself) to catch up on everything we've been ignoring.
Image: Fox
'Hannibal', NBC
How this show is on network television I have absolutely no idea, but I love it. From Pushing Daisies creator Bryan Fuller, this dream-like take on the Hannibal Lector mythology already has a rampant online fan base, but was so under-watched on television that it barely made it to Season 2. Let's change that in the new year by watching every single creepy episode of this bizarre and beautiful series. If your heart does not break for Will Graham a little bit you have no soul.
Season 2 of Hannibal will air on NBC on February 28.
Image: NBC
'Mom', CBS
Why are you watching 2 Broke Girls when you could be watching a way less gross sitcom on CBS? There's nothing particularly original about the premise of Mom — an estranged mother and daughter reunite as both of them attempt to pull their lives back together — but with stars like Allison Janney and Anna Farris, you're bound to be laughing. You'll also love the cameos from stars like Justin Long and Octavia Spencer.
Mom returns from hiatus on January 13.
Image: CBS