Where Are The Men In T-Swift's 'Speak Now' Videos?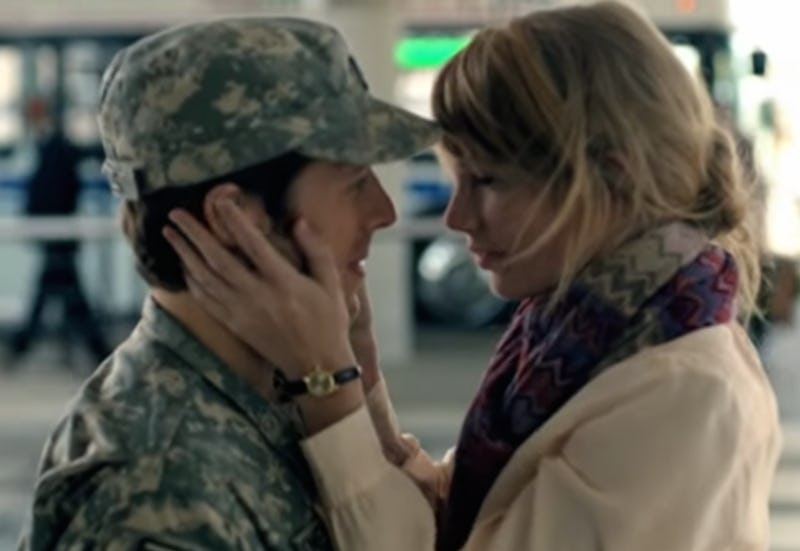 If there's any pop artist in the mainstream right now that can consistently be counted on to put out an entertaining music video, it's Taylor Swift. Actually, let me rephrase that. If there is any pop artist in the mainstream right now that can consistently be counted on to have really memorable music video men, it's Taylor Swift. Think about it: from Tyler Hilton in the "Teardrops on My Guitar" music video on her debut album, to Scott Eastwood in her most recent video for "Wildest Dreams," it's pretty safe to say that Taylor Swift is pretty damn good at choosing the best men to star in her music videos. And it was never more obvious than when she released her third album Speak Now which is celebrating its 5th anniversary this year. So where are the music video men of Speak Now, now?
I'm not sure if Taylor Swift is some kind of wizard, but she always seems to not only find the best-looking music video men, but also many of them (the actors at least) seem to be on the brink of huge success. Tyler Hilton is a successful working actor, Lucas Till who was featured in Swift's "You Belong With Me" video went on to star in the new X-Men films, and Reeve Carney from the "I Knew You Were Trouble" video starred in the Spider-Man musical, but eventually went on to star in Showtime's Penny Dreadful. Not bad gigs for any of them. So what about the men from Speak Now's singles?
"Mine" — Toby Hemingway
Before the success of "Mine," Hemingway had appeared in the film The Covenant starring Steven Strait, Sebastian Stan and Taylor Kitsch. He has since appeared in Black Swan, In Time, the short-lived TV series The Finder, and an upcoming sports drama Undrafted, starring alongside Chace Crawford and former Teen Wolf star Tyler Hoechlin.
"Back To December" — Guntars Asmanis
Asmanis is a consistently working model both during the music video's success and now, and his Instagram is just the best.
"The Story Of Us" — Unknown
No one seems to know exactly who starred in this video, but I think we can all safely agree that he is both attractive and deserving of some huge success.
"Ours" — Zach Gilford
Zach Gilford was one of the stars of one of the greatest TV shows of all time: Friday Night Lights. Since then, he has appeared in independent films and a short-lived Shonda Rhimes series, Off The Map. But Gilford is about to come back strong with the new series on ABC The Family , which premieres in 2016.
Images: Screenshot/YouTube