These Dogs In Photobooths Are Adorable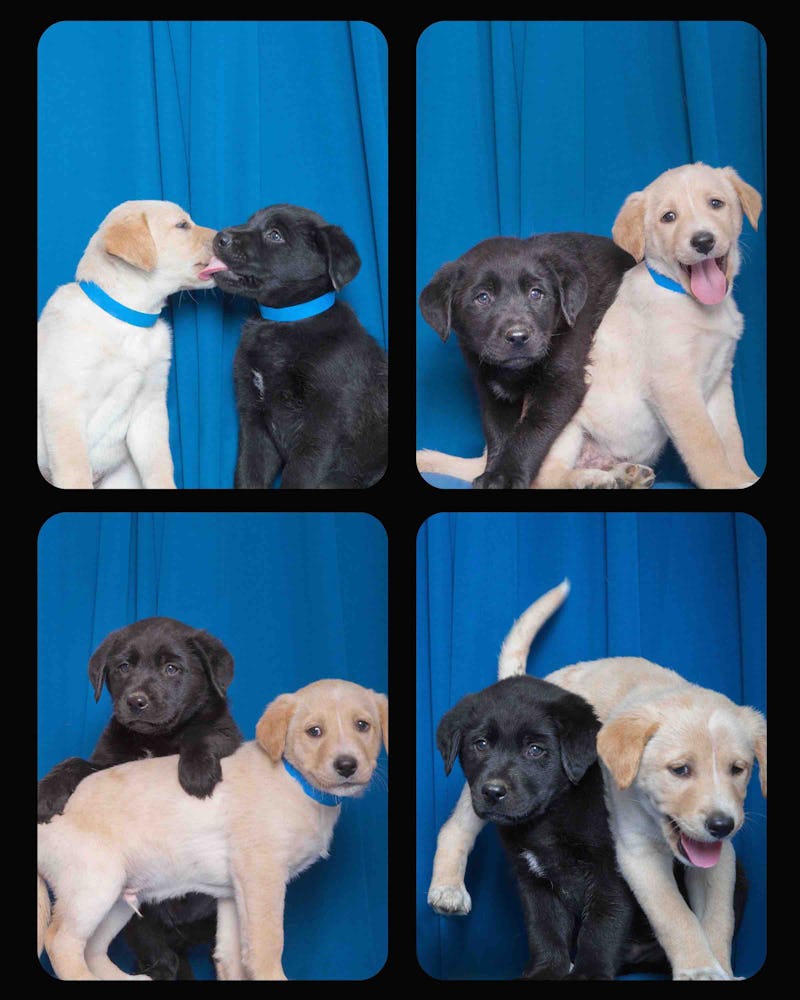 Everyone loves the idea of photobooths (so much so that Apple invented a digital version), but they've traditionally been dominated by PDA-loving couples and teenaged BFFs. But no longer: the photobooth is now the domain of dogs, thanks to photographer Lynn Terry. Terry's new book, Tails from the Booth , collects dozens of photobooth-style photographs of dogs, often in pairs but occasionally alone, arranged into those iconic sets of four images. The dogs seem to mug for the camera in much the same way their human counterparts do.
This project combines two of Terry's long-time interests: she's always been obsessed with vintage photographs and she's been photographing pets professionally for decades. Her first photobooth-style photo featured two rescue pitbulls —the image was part of a campaign to help raise awareness for St. Louis rescue group Mutts n Stuff. The dogs' interactions were so funny that the image ended up going viral, encouraging Terry to make more images in the same style, which she eventually turned into the book.
Happily for the pups, they didn't have to pose in an actual photobooth — instead, Terry hung a velvet curtain in her studio and shot the photos there. The biggest challenge was getting the dogs to look at the camera, but as an experienced pet photographer, Terry had some tricks up her sleeve. "I can make ridiculous noises with my mouth," she says.
And if you're a cat person, well, so was Terry once. Perhaps you too can be converted by the power of adorable dogs goofing off. Take a look below for some gloriously silly photos of dogs from Tails from the Booth.
The book's available Tuesday. Get your paws on it.
Images: Courtesy of Simon & Schuster (6)