4 Ways To Help Your Community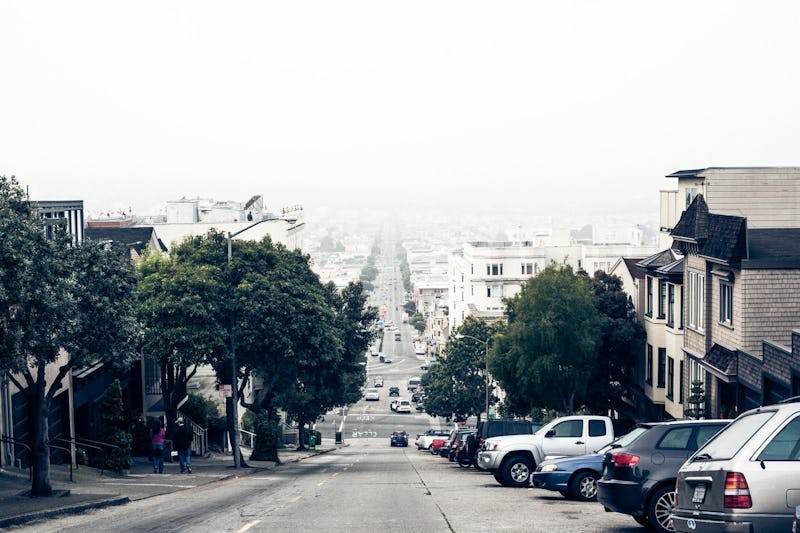 Sure, the idea of "community service" might feel like a relic of your Girl Scout days — or worse, a punishment. To take it further, the idea of having a "community" at all might feel foreign to you, whether you're living in your hometown or you change addresses with the seasons. But even if you feel like your community is just an accident of where you were born, or the place where you attend school or work, it can be much more than that.
How can you feel more connected to your neighborhood? Well, you can engage with those around you in both formal and informal ways, from joining a community group to offering a simple "hello" to your neighbors. Soon enough, you'll start to notice things — kids hanging out on the corner during school hours, a lack of recycling options in your parks, a lack of cheap, healthy food available to eat. And maybe — just maybe — you'll want to help. With that in mind, we've partnered with Walgreens and Vitamin Angels to look at some of the issues that are affecting communities all across the United States and figure out ways you can pitch in today.
Children Are Experiencing "Hidden Hunger"
Hunger doesn't always manifest itself as an absence of food. "Hidden hunger" is a deficiency in nutrients — essentials like Vitamin A, Vitamin D, iron, and iodine that are crucial to a child's development. In the United States, where junk food is plentiful and cheap, this can mean that a child can be experiencing undernutrition while fulfilling (or surpassing) their caloric requirement. Worldwide, 45 percent of all childhood deaths are attributable to undernutrition.
What you can do: While donating food might seem like an obvious choice, donating supplements can be a very cost-effective way to alleviate hunger. Together with nutritious food, these can help young children and mothers reach their full potential. Happily, Walgreens has made it easy for you: With every purchase of select vitamins and minerals, the company will donate a portion to Vitamin Angels.
At-Risk Teens Are In Desperate Need Of Mentors
While the dropout rate has been declining nationwide, the fact remains that more than 1.3 million students fail to graduate high school each year. There are a number of possible reasons for this. Whether they've dropped out for school-related reasons (suspensions, "negative school climate," lack of ESL resources) or more personal ones (low parental expectations, lack of community support), there's a lot of room to help teens on the brink.
What you can do: Think of what you can bring to a teen's life, and try to use your passions to fuel your volunteer experience. A sustained mentorship with an organization similar to Big Brothers Big Sisters is a great place to start, but you can also tutor ESL students at your local school, spread the gift of writing with Girls Write Now, or volunteer to coach a youth sports league.
The Elderly Are Living In Isolation
For many of us, loneliness is a temporary state. For many elderly people, it could exacerbate medical problems like dementia, depression, and heart disease. According to some studies, elderly people who lacked adequate social relationships were twice as likely to die prematurely, with the risk factor being roughly on par with that of smoking. Given that 28 percent of adults 65 and older live alone, there's a good chance that a senior in your neighborhood could use a companion.
What you can do: Of course, volunteers are always welcome at senior homes, but there are plenty of other options to help your senior neighbors. Some ideas: Give your neighbor a ride, help him or her adopt an animal companion, or lobby your place of work to be more senior-friendly via discounts and deliveries.
The Voting Booth Is A Ghost Town
Whatever your politics, we can all agree that if you're eligible to vote, it's your right to do so. 2012 saw a dip in turnout to 57.5 percent of eligible voters, down from 2008's 62.3 percent. Hawaii, Kansas, Montana, New York, Oklahoma, Utah, and West Virginia even set record lows for presidential year turnout.
What you can do: Volunteer with a get-out-the-vote organization, whether it's Rock the Vote, a local organization, or your preferred political party. If you're not the canvassing type, you can volunteer on Election Day to simply transport voters to the polls, which can be a particular issue for the elderly, disabled, and the poor, who often live without adequate access to transportation.
This post is sponsored by Walgreens. Walgreens is partnering with Vitamin Angels to help provide vitamins for undernourished children around the world.
Photos: Chris Castro/Unsplash; Frantzou Fleurine/Unsplash; Getty Images; Fotolia (2)