7 Stylish Must-Haves For Work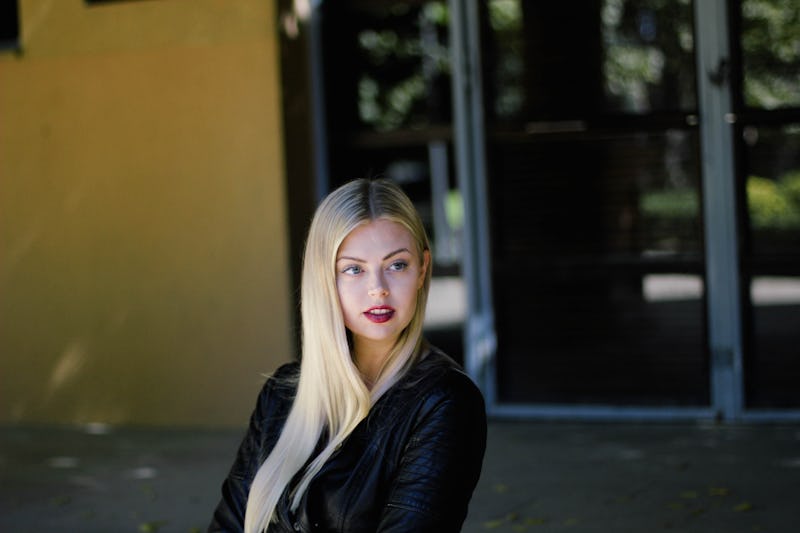 Dressing for work can sometimes feel like Groundhogs Day — we wear the same rotation of stuffy outfits again and again, leaving us feeling bored and underwhelmed by our daily style. However, there are definitely stylish fashion items you must have in your work wardrobe that will absolutely help remedy this frustrating issue.
When I got my first job out of college, I ran to the store and bought a variety of staple pieces I thought were "work appropriate," and left with several hundred dollars worth of outfits that essentially made me look like I was playing grown up (i.e. white button downs, boxy blazers, trousers, and a resilient pair of black pumps). By the time I eventually got a new job where I got to wear more casual ensembles, I literally donated every item of work clothes I had to charity because I hated them so very, very much.
The good news is, style options for women have come a long way in the last decade, and there are now super work appropriate options that don't mean you have to be shoved in an ill-fitting pant suit if you don't want to be. If you're just starting a new job, or are even right out of college and wondering what your style essentials should be, here are seven must-haves for any stylish work wardrobe.
1. The Bag
Dooney & Bourke, $248, Macys
Meredith Lepore, fashion editor at the career starter site Levo, said that every woman should have a solid "power bag" for work. "You want to go for something big enough that it can carry what you need for work," Lepore said "black leather is always a great way to go, or brown or gray. Black and brown, though, can sustain a lot more dirt."
2. A Black Blazer
Style & Co. Plus Size Ruched-Sleeved Blazer, $59, Macys
Lepore also highly recommended a basic and tailored black blazer, "A blazer can take an outfit from a 1 to a 100. It just automatically adds a layer of professionalism whether it be with white pants, jeans, or even shorts. Every woman, no matter where she works, needs one of these."
3. High Collared Shirts
Seductive High Neck Loose Fitting Plain Blouse, $16, Fashion Mia
You don't have to wear a plain button down every day to feel like you're maintaining workplace modesty standards. Editorial Director Kat Collings at Who What Wear recommended high-collared shirts and blouses to look professional while maintaining flare.
4. Black Pencil Skirt
Plus Sized Pencil Skirt With Elastic Waitband, $39, Maurices
Collings also highly recommended a basic black pencil skirt for every working woman's wardrobe, but noted, "The safest hemline is at the knee. Never go shorter than a few inches above the knee." This can of course be completely dependent on where you work and your workplace environment, but it's a super helpful tip for when you're ever completely clueless as to what to wear for a more formal workplace. Plus, a black skirt can be paired with literally any style or color on top.
5. Basic A-Line Dress
Perfectly Pulled Together Dress, $70, Modcloth
In an article on workplace fashion on Marie Claire, jewelry design director at J.Crew Lisa Finkelstein recommended investing in a simple A-line dress to use as a base for a variety of unique outfits and accessory pairings. Pair it with different blazers or baubles and pins for endless variety.
6. Ankle Pants
Signature Slimming Bengaline Ankle Pants, $39, Christopher and Banks
POPSUGAR fashion editor Hannah Weil McKinley recommended classic and retro skinny ankle pants in place of suit pants. They'll instantly add a stylish flare to your look while still being super workplace appropriate.
7. Stylish Loafers
Factory Suede Cora Loafers, $49, J.Crew
McKinley also suggested stylish loafers in place of plain flats for a super stylish and functional office footwear choice. They'll go with a ton of outfits while also maintaining a "down to business" energy.
Your work style doesn't have to feel completely bland and boring — there are tons of ways to feel stylish and sleek while also remaining completely work appropriate. And better yet, all of these pieces can be used again and again, dressed up or down, and should last a very long time, so you know they're a solid investment.
Images: Pexels (1); Courtesy Brands