The Most Romantic Presidency: Valentine's Day Inspiration from the Most Adorable First Couple Ever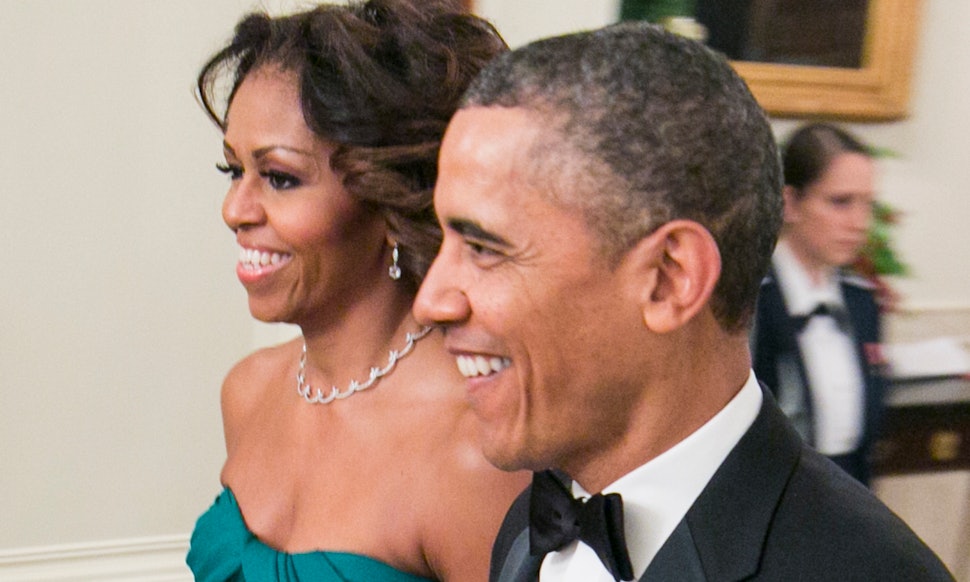 Pool/Getty Images Entertainment/Getty Images
There are many remarkable things about our Commander-in-Chief and First Lady, but one of the most special and admirable is their clear and obvious love for each other. In the spirit of Valentines Day, here are nine of their cutest moments caught on camera. Look upon them and bask in the glory that is our adorable and adoring First Couple.
The "Being Endearing While Dancing" Shot
Beyond being super cute, they're also just really, ridiculously good looking, as this photo proves.
Image: Fotopedia
The "Kissing Before A Speech" Shot
The flag, the podium, all of it. They love each other and aren't afraid to show it, regardless of the circumstances.
The Iconic "Look How Beautiful They Are" Shot
Taken at one of the balls on Election Night, 2012, this photo encapsulates how attractive and in love the President and First Lady really are.
Image: Fotopedia
The "Loving Look At Michelle When She's Not Looking" Shot
The Pres. doesn't even need eye contact with his wife to look at her adoringly.
The "Peace Sign on a Golf Cart" Shot
Words cannot begin to describe. So. Friggin'. Cute!
Image: US Embassy New Delhi
The "We're Having A Moment" Shot
Pre-Inaugural Ball. A freight elevator. Nothing better.
Image: Wikimedia
The "Kiss-Cam" Shot
Does the First Couple kiss for the kiss cam? Yes, yes. They do.
Image: Wikimedia
The "Throwback" Shot
They are just too much. Too much.
Image: The Zooom
The "L...is for the way you look at me" Shot
If you can look at this photo without hearing the Nat King Cole song playing in your head you have a heart of stone. Could they be anymore in love? Could they be any better looking? The answer, on both counts, is no.
Image: Wikimedia