We're Getting More 'Monica The Medium,' But When?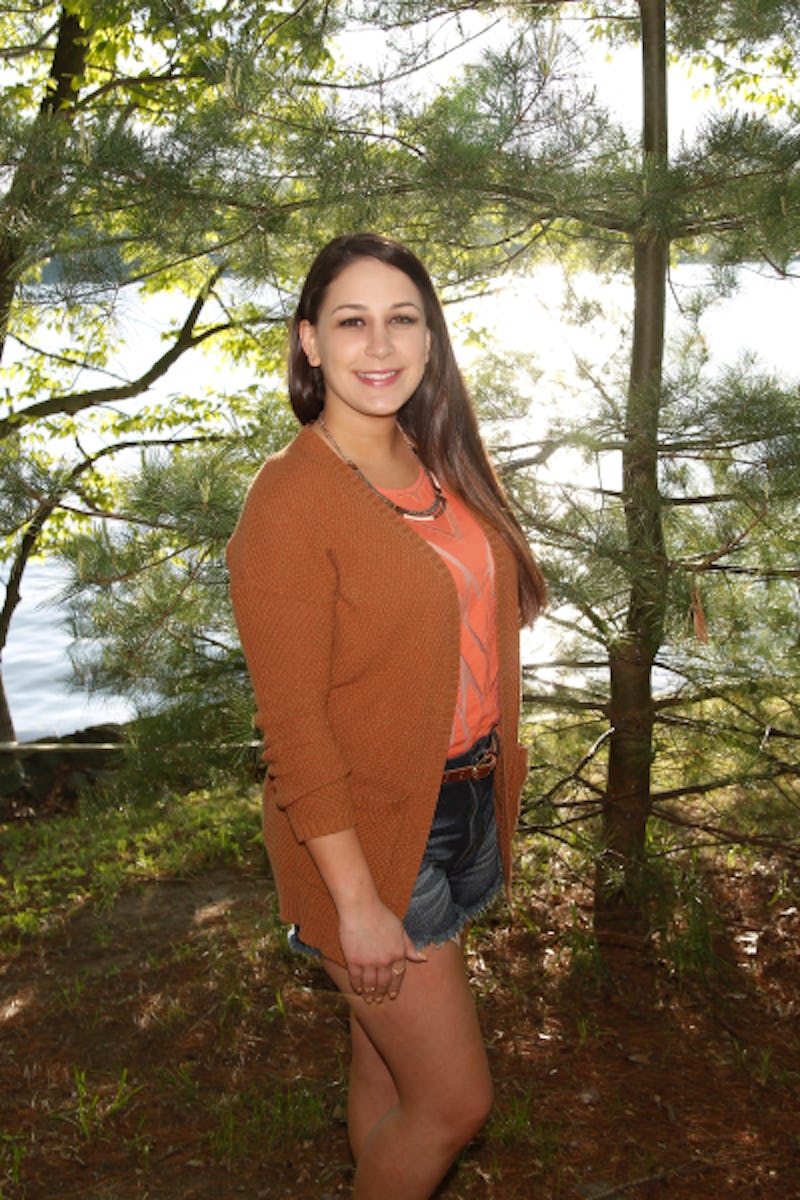 ABC Family's reality series Monica the Medium follows the life of — you guessed it — a medium named Monica. Every week, viewers see how Monica Ten-Kate balances her life as a 21-year-old college student with her gift of communicating with the other side. This season fans have gotten to know Monica and witnessed the closure she brings to clients. With the finale episode airing Tuesday night and Deadline reporting on the series' renewal on Oct. 26, fans are wondering, when will Monica the Medium return for Season 2?
ABC Family certainly seems eager to keep the show on the air, as EVP of Programming and Development Karey Burke gave an enthusiastic statement about Monica the Medium's return, according to Deadline.
Monica has changed lives for the better and given comfort and closure to family members while exploring her unique ability ... She connects as well with our audience as she does with Spirit.
While ABC Family has yet to set a premiere date for Monica the Medium Season 2, the network's shows often don't take a full year off, instead airing in half seasons every few months. Things could work differently for this reality show, since there does not seem to be a Season 1B, but there is a chance that even though the series premiered this past August, we may not have to wait until summer to see Monica the Medium again.
Until ABC Family announces a return date, at least fans can figure out what we hope to see next season. In addition to Monica's extraordinary gift, viewers enjoyed relating to the otherwise normalcy of Monica's college life at Penn State. From roommates, to romance, to talking to dead people, there is just so much to keep up with. Here are six things I'd like to see more of on Monica the Medium Season 2.
1. More Spontaneous Readings
Monica can't control when "Spirit" shows up.
2. More College Nights Out
Remember those college nights hanging out with friends? Drinking beer. Eating fried food. Connecting with Spirit ...
3. More College Nights In
See? Everyone panics about their future. Even reality TV mediums.
4. More Romance
Could there be a steady relationship for Monica in Season 2? This finale sneak peak packs the sad news that Mitch is moving to DC! What is going to happen to their relationship?!
5. More Of The Ten-Kate Family
Is anyone else still super curious about what it was like to grow up as a medium, as well as how Monica's family handled her ability when she was a kid?
6. More Readings That Help People
I can't really explain it, but Monica seems to bring closure to those who need it, and being able to witness that sort of emotional connection is exactly why I'm already looking forward to another season of Monica the Medium.
Image: Lou Rocco/ABC Family