Cheap Ways To Pamper Yourself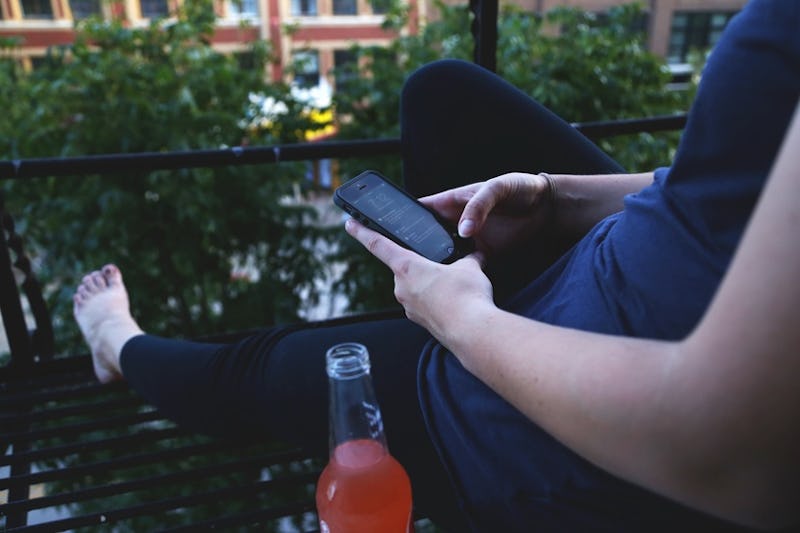 Arguably, there is simply nothing better than being able to kick back, relax, and find ways to pamper yourself, especially after a really long, hard day at work, or a day of seemingly endless obligations. But, as we all know too well, oftentimes the greatest and most luxurious ways to pamper ourselves require quite a stash of cash. And, sometimes those of us on a budget just don't have the funds to spend the big bucks on what we might think of as "nice-to-haves" versus "must-haves."
In our constantly moving worlds, it's so important to take a timeout for even just a bit of relaxation and "me" time. In fact, according to the Huffington Post, there are plenty of health benefits associated with relaxation. Taking time to #TreatYoSelf might result in those relaxation benefits, including lowering your risk of heart problems, boosting your memory, and even reducing your stroke risk.
So what's a girl to do when she's tight on cash, but is eager for some necessary pampering? There is hope. There are countless inexpensive ways that you can pamper yourself, some that don't even require you to crack up your wallet. Here are a few easy suggestions. And, the greatest part is that most as these can be done from the comfort of your very own home.
1. Give Your Hair An At-Home Hair Treatment
Love that feeling of leaving a salon with a gorgeous 'do? Don't we all. You can achieve that silky smooth hair at home without the huge expense by giving yourself an at-home hair treatment. You can do this easily by purchasing a hot oil treatment from your local grocery store or pharmacy, or can make your own treatment, like an avocado remedy. The avocado treatment requires mixing a mashed, ripe avocado with one egg, and applying the mixture to your hair. Leave it on for at least 20 minutes, and then rinse several times. You'll quickly notice that certain glow is back in your hair.
2. Skip The Salon, And Be Your Own Manicurist
Heading to your nearby nail salon for regular mani-pedis can very quickly become a giant expense. But having beautiful nails doesn't have to come at such a steep cost. Head to your nearest beauty supply store and do a one-time investment in getting the the manicure tools and polish. Now, you'll be able to continually give yourself a treatment, and it comes without the cost of a tip. Not great at painting your writing hand? No sweat! Invite a girlfriend over for the home manicure sesh, and you'll be able to help each other out. Pro tip: Though it'll cost you more on the onset, it's totally worth getting a good quality polish brand, as your color will last way longer.
3. Look Into Local Deals
Open you browser to Google, look up local deals, and your wallet will be extremely happy that you did. You'll easily be able to find great pampering deals through Groupon, Living Social, Amazon Local, and Gilt. These sites regularly offer deals on services you might not have the ability to do yourself, such as massages and blow-outs. I recently bought a 60-minute Swedish massage in my neighborhood for — wait for it — $27. It was the best 60 minutes ever, and cheaper than the simple lunch I had with a friend earlier that day.
4. Try A Staycation
Just because you're scheduling some vacation days off from work does not mean you need to also book an expensive trip somewhere, especially if you can't afford it. If you don't have the extra money right now, try planning a staycation. You can use the time to really disconnect from technology, and reach that perfect point of relaxation. Read a hard copy newspaper, take a walk around your block, grab a coffee with a friend. You'll find there are so many activities to do around your hometown that you normally don't get to experience, and it'll feel great to not have that giant credit bill when you head back to work.
5. Take A Long, Hot Bath
This might sound completely obvious, but taking a bath definitely works to get you in relaxation mode. In fact, according to a study highlighted in the The Telegraph, taking a bath improves general psychological wellness.
Do you have a book you've been dying to read, but haven't had the chance? Well, now's your time! Draw your bath, surround the tub with candles, put on the most relaxing music you can find, and commit to some quality reading and relaxation time. By the time you step out later, you're bound to feel refreshed.
6. Write A "Life Is Good!" List
Pampering is really about making yourself feel good. And, what better way to make yourself feel good than by clearly reminding yourself of why your life is good. Making such a list can also help break any bad mood you might be trying to shake.
Take out a notepad and try to come up with at least 15 reasons why you think you are great. Then, try writing down 15 (or more) things you are thankful for that day. Step away from the list for an hour, and reread it later. You'll find yourself smiling without even having to try. And it's completely free.
7. Eat Something Sweet
In our daily lives, a lot of us become so wrapped up making sure everything is running perfectly — from work, to juggling family, to our nutrition routine — that we often forgot to stop and take a breath. Sometimes, all we need is a little bite of chocolate to make us feel good.
Pampering yourself might not always seem like the simplest thing to do when you're on a budget, but it is certainly very possible. By trying some of these tactics, you might find that you'll feel relaxed, pampered, happy, and without a dent in your bank account.
Images: Pexels (4); Pixabay; Dennis Wong, Hygiene Matters, Ray from LA , Stephen Dann, Siona Karen/Flickr