The Zora Neale Hurston Biopic Needs to Happen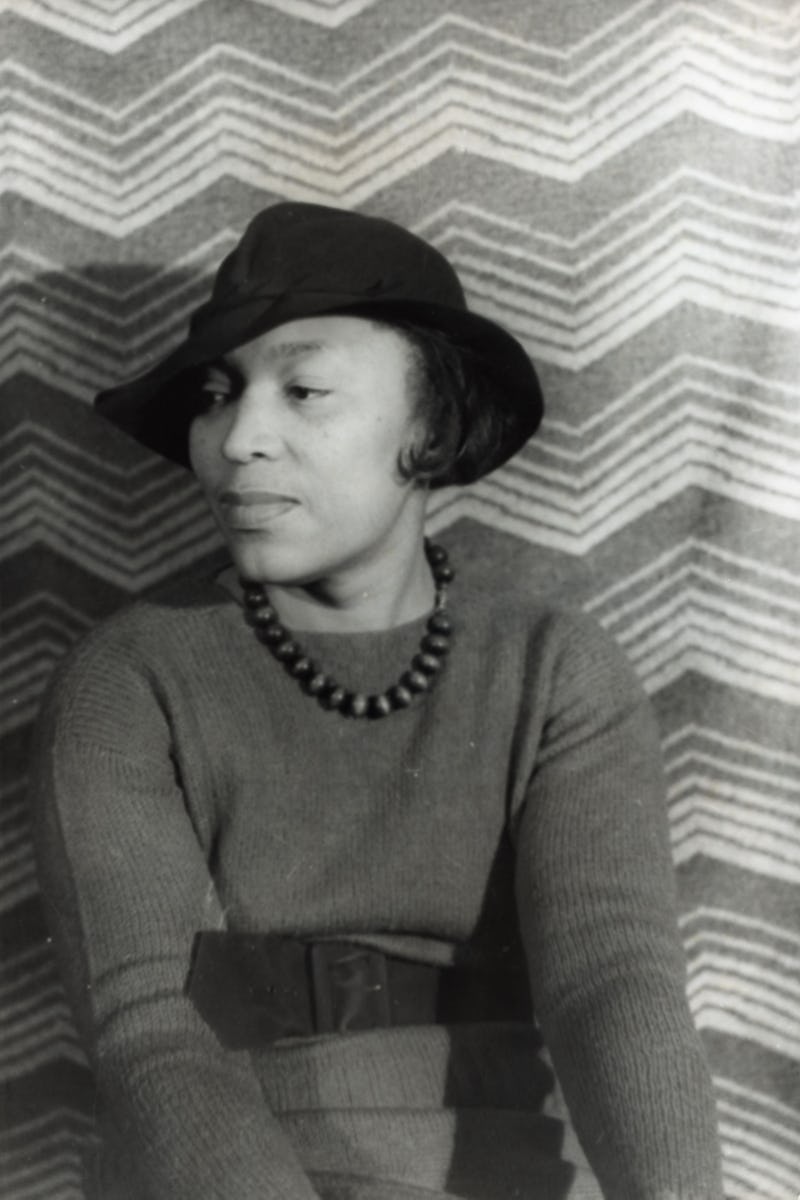 Hollywood loves a biopic. Hollywood especially loves a biopic about figures who represented an important moment or shift in America's political and cultural history (Hello Lincoln and Ray). Hollywood also has a thing of only making biopics about men or ones that can be carried by Meryl Streep or Helen Mirren (Don't get me wrong, those women are phenomenal actresses and deserve every role ever. EVER). As today's Google Doodle reminded me, it's Zora Neale Hurston's 123rd birthday — and I had to wonder, how has there not been a biopic made in her honor?
Hurston is one of the foremost literary figures from the Harlem Renaissance. Much of her work was more highly regarded posthumously, but even so, at the time, her novels, essays, and stories gave depth and character to African Americans whose stories were too often left untold. She is perhaps best known for her novel Their Eyes Were Watching God and the folkloric Mules and Men. Hurston's literary and anthropological work alongside her political beliefs and practices and her rich life story is prime for film.
Here are some key points that would make the Zora Neale Hurston biopic a must-see:
The Harlem Renaissance and the Jazz Age
The Jazz age on screen is so often a dazzling, rich thing to behold. The music, costumes, and riskiness of it all creates a lush and exciting tapestry for film. Hopefully the film would be a departure from Gatsby-level 1920s. A gritty New York City where black musicians and poets were creating a subculture that would plant the seeds for the sociopolitical movements of the 1960s. Now that is something worth seeing.
Hurston's Accomplishments and Travels
Zora Neale Hurston spent her childhood in Eatonville, a rural town outside of Orlando, FL. Here, was the nation's first incorporated black township — and her father served as Mayor. Her mother died when Hurston was just 13 and had a huge impact. In her later teenage years Hurston left Florida to join the Gilbert and Sullivan traveling troupe and then in 1917 landed in Baltimore. From there she then went to study at the historically black Howard University and founded the school's newspaper. Midway through her studies she was offered a scholarship to Barnard College — where she would become the school's first black student. (Come on, this moment alone could be a film in and of itself).
During her literary and anthropological career, Hurston traveled all throughout the Caribbean and the American South (Hello strange and exotic locales) studying everything from voodoo practices to population patterns in Honduras. Her work in Jamaica and Haiti was funded by the Guggenheim Foundation (FN;S;DBFJJK!1!!! SERIOUSLY. THIS WOMAN).
Personal Life
Hurston's romantic life was a rocky one. She married and divoced a jazz musician and later had a 7-month marriage to someone who was 25 years younger than her (Scandal!). Hurston was also noted to be neighbors with Langston Hughes while she lived in New Jersey. Can you just imagine the depth and variety of characters and relationships in her biopic?
Politics
Aside from a handful of personal scandals throughout her lifetime, Zora Neale Hurston also participated in important political moments of American History. Her significance in the Harlem Renaissance is paramount. She also wrote a letter to the Orlando Sentinel in August 1955 called "Court Order Can't Make Races Mix." She was vehemently opposed the ruling of the historic Brown v. The Board of Education case. Her politics are often hotly debated by academics and would prove an important conversation to have in film
A Poetic Script
In Hurston's own powerful words,
"I have the nerve to walk my own way, however hard, in my search for reality, rather than climb upon the rattling wagon of wishful illusions."
"It seems to me that trying to live without friends is like milking a bear to get cream for your morning coffee. It is a whole lot of trouble, and then not worth much after you get it."
"I do not weep at the world I am too busy sharpening my oyster knife."
"No matter how far a person can go the horizon is still way beyond you."
So, c'mon Hollywood, we'd love to see the incredible life and story fo Zora Neale Hurston on screen. We're a bit flabbergasted it hasn't already happened.
Images: Wikimedia Commons; OkayAfrica/Twitter; theteenagegentleman/tumblr