9 Actors You Forgot Were Kids In '90s Movies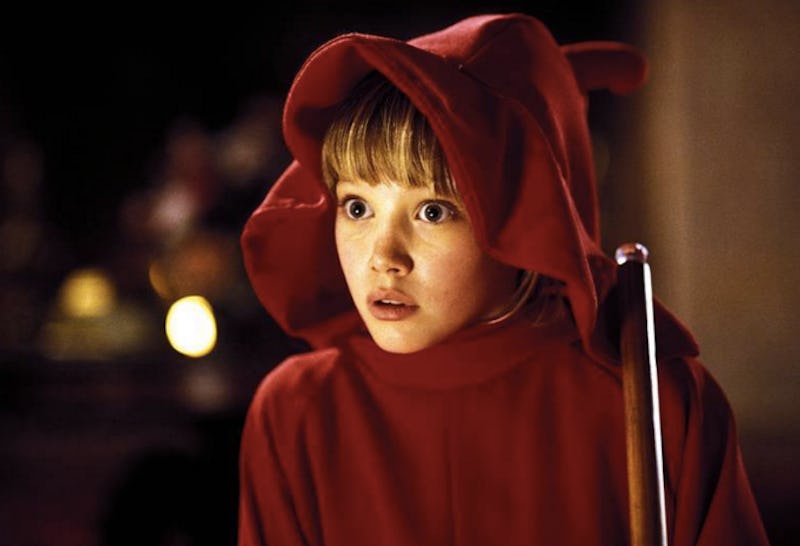 There's something so nostalgic about popping in an old favorite movie you haven't seen in a while. It can bring back memories of a simpler time when you were younger, and it can also make you marvel at how much your favorite actors have changed over the years. But sometimes you get a surprise seeing other young actors in the films. A bunch of movies from the '90s feature actors who are famous now when they were kids.
Now, forgetting the actors were in the movies might imply some seriously negative connotations about them, like "Oh, they were that forgettable" or "Oh, they must not have acted well." But actually, you could have forgotten they were there for a number of reasons. First of all, they were kids, so unless the movie was focused on a kid's journey, chances are the kids were acting in supporting roles and were not so essential to the plot of the story. Also, since they were kids at the time, their role probably happened long before they reached national recognition for their work. Additionally, there is the simple factor of time. Are you really going to remember that Keira Knightley was in Star Wars: Episode 1 all these years later?
Take the time to refresh your memory by taking a look at some actors you might have forgotten were kids in the '90s movies below.
1. Jake Gyllenhall — City Slickers
Little Jake Gyllenhaal portrayed a Manhattan yuppie's son in this 1991 comedy.
2. Raven-Symoné — Little Rascals
Raven-Symoné played the character Stymie's girlfriend in this 1994 comedy — not long after she appeared on The Cosby Show.
3. Hayden Christensen — In The Mouth Of Madness
A young Hayden Christensen made an appearance as a paper boy in this 1994 horror film.
4. Hilary Duff — Casper Meets Wendy
Recognize Wendy? You won't believe it, but that's Hilary Duff in this 1998 comedy, before her Lizzie McGuire days.
5. Scarlett Johansson — The Horse Whisperer
Scarlett Johansson played Grace MacLean, an injured horseback rider, in this 1998 Western drama.
6. Michael Cera — Switching Goals
Michael Cera appeared in this 1999 Mary-Kate and Ashley movie, in the most Michael Cera way possible.
7. Mischa Barton — The Sixth Sense
Before she hit it big on The O.C., Mischa Barton creeped everyone out as little Kyra in the 1999 thriller. (Watch a clip from the film here. Caution: It contains some pretty graphic vomiting on Barton's part.)
8. Keira Knightley — Star Wars: Episode 1
Way back in 1999, Keira Knightley had a minor role as a decoy for Amidala (Natalie Portman).
9. Dylan & Cole Sprouse — Big Daddy
Before Dylan and Cole Sprouse were living the "suite" life on their Disney Channel show, they made their film debut as the same young character Julian McGrath in Adam Sandler's 1999 comedy.
Now, who's in the mood for a nostalgic old movie marathon? I know I am!
Image: 20th Century Fox Home Entertainment; Buena Vista Pictures