How To Prevent Chapped Lips In The Winter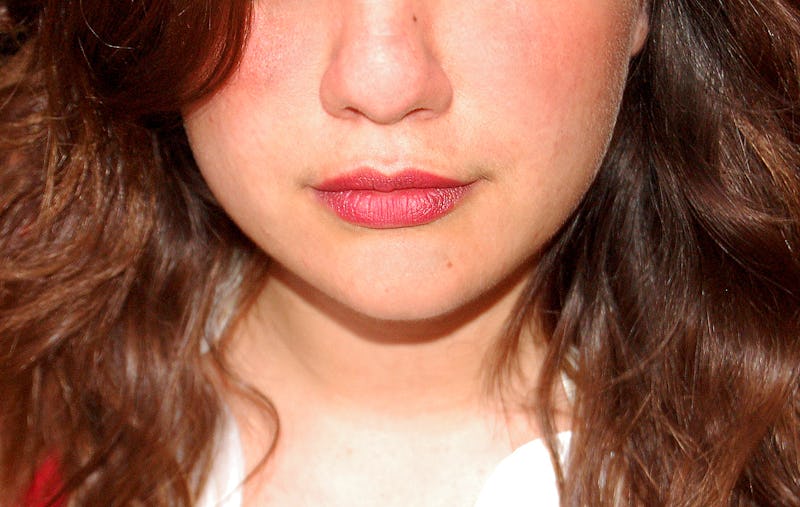 The itching, the burning, the peeling — is there anything worse than chapped lips? I seriously don't think so, which is why I've scouted out how to prevent chapped lips in the winter. I promise you don't have to be stuck with annoying chapped lips all the way until spring!
Unfortunately, you have to stay extra vigilant to prevent chapped lips in the winter. Dermatologist Dr. Doris Day told ABCNews, "Our faces often get dry, especially when they experience quick changes in extreme temperature. If you go from the cold outdoors to a warm, dry office or house, the outer layers of the skin on your face can feel tight and itchy no matter how much water you drink." Though tempting, the worst thing she says you can do when you start to feel chapped lips coming on is lick them! Fight. All. Urges.
Luckily there are far more things you can do to prevent chapped lips than just put all of your willpower toward not licking them. I dug through a plethora of dermatologist and beauty blogger advice to round up the very best strategies for stopping chapped lips before they even start. Add a few to your daily routine and maybe you'll be lucky enough to avoid chapped lips altogether this winter!
Hydrating Cream Lipstick, $12, ZOYA
Dr. Day pointed out that most long-lasting lipsticks and glosses have ingredients that dry out lips. This time of year, it's better to seek out creamier options that you might have to reapply more often. An easy trade off for un-chapped lips, no?
Vicks Warm Mist Humidifier, $30, Amazon
Howcast suggests popping a humidifier in your home to help moisten up the air inside, as heaters tend to dry it out.
Jack Black Intense Therapy Lip Balm, $8, Sephora
Make sure your lip balm has a nourishing base, like shea or beeswax. For extra softness, look for lanolin in your lip balm's ingredient list.
Tarte Maracuja Lip Exfoliant, $16, Sephora
Daily/Makeover suggests getting rid of dead skin cells to keep your lips soft and supple throughout the winter with a gentle exfoliator.
Sugarlip Treatment Sunscreen, $24, Sephora
Another Daily/Makeover tip, make sure your lips are getting plenty of SPF this season, as sunburn is a surefire (and painful!) way to dry out your lips fast.
Garden of Life B12 Spray, $13, Sephora
Adding a Vitamin B supplement to your diet can help keep lips hydrated, advises WikiHow.
7. Allergy Test
If you're following all the steps above and still struggling to prevent chapped lips, WinterCount suggests getting an allergy test to make sure something else isn't accidentally causing your chapped lips.
Image Credit: Rache P., Iain Cuthbertson/Flickr; Courtesy of Brands