The 7 Best Face Washes For Flaky Skin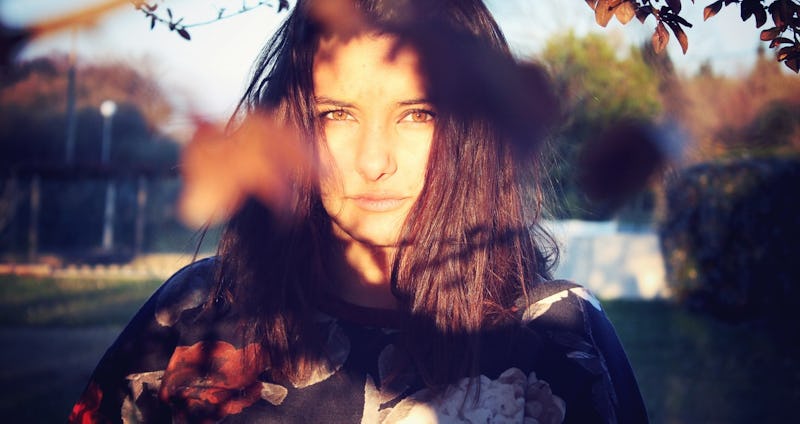 Dry, flaky skin in the winter can make you want to give up your skincare routine altogether during the winter months, but that's definitely not a good idea, no matter your skin situation. If you're struggling with an itchy complexion, check out the best face washes for flaky skin. I've rounded up seven of my absolute top picks and you're bound to find one that's right for you!
It's essential to stay hydrated on the inside and out when temperatures plummet, but I understand how hard it is to chug water when the winter temperatures are cold AF. Personally, I have to go so far as to write "drink several cups of water a day" into my planner, otherwise, all I would do until spring is sip soy dirty chai lattes and mulled wine! I've found that committing to starting the day with two (not one, but two) big glasses of water before my first cup of coffee, two with lunch, and two with dinner is easier than remembering to sip all day long.
Since I'm willing to bet your beauty strategy involves more than water, knowing how to hack your skincare routine during winter is essential to keep skin moisturized. What worked in the summer months definitely won't work in freezing temps, and face wash is an easy thing to change up that can make a big difference!
Sukin Cream Cleanser, $21, Amazon
The aloe vera in this soothing cream cleanser provides healing nourishment to dried out skin.
Cetaphil Gentle Skin Cleanser, $24, Amazon
The best budget-friendly option, I love that this cleanser is sensitive skin-friendly and rebalances skin.
Comforting Milky Cream Cleanser , $30, Sephora
With the word comforting in this product's name, you know it's going to treat your skin right!
Simple Moisture Facial Wash, $10, Amazon
Enriched with vitamins B5 and E, this straightforward cleanser will get you through winter with a glow.
Acure Brightening Facial Scrub, $9, Amazon
Packed with hydrating organic sea kelp and french green clay, this purifying scrub removes dead skin cells so fresh, healthy skin can come up for air.
The Body Shop Calming Facial Cleanser, $13, The Body Shop
Dermatologically-approved, this silky soap-free cleanser will wash your skin without any harsh agents.
Burt's Bees Cream Cleanser, $6, Amazon
Free of parabens, phthalates, or petroleum, this gentle cleanser offers intense hydration without any crazy chemicals.
Image Credit: Lea Dubedout/Unsplash; Courtesy of Brands